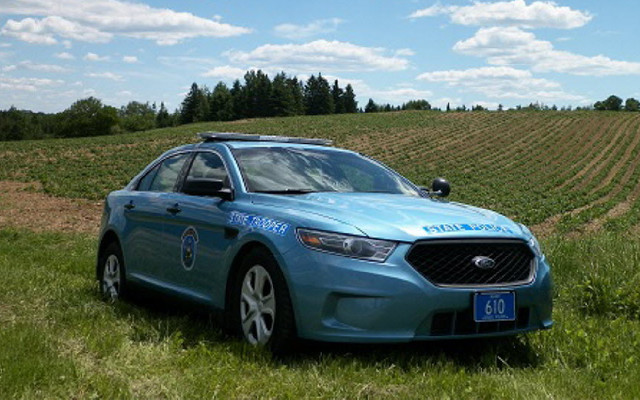 MSP_F
Maine State Police - Troop F - Aroostook County.
Maine State Police Troop F Report, Oct. 10-16, 2022
Editor's Note: An arrest or summons does not constitute a finding of guilt. An individual charged with a crime is presumed innocent unless and until proven guilty at criminal proceedings.
HOULTON, Maine — The Maine State Police Troop F barracks in Houlton responded to a number of calls for service during the period of Oct. 10-16, including the following.
Monday, Oct. 10
VASSALBORO — Trooper Levesque and K-9 Rocco completed their fourth week of K-9 drug detection school at the Maine Criminal Justice Academy.
Thursday, Oct. 13
FORT KENT — Tr. Martin pulled a vehicle over in Fort Kent for a traffic violation. He ran a warrant check on a male passenger who was in the vehicle and discovered that the male had a probation revocation warrant from a domestic violence conviction. Tr. Martin placed the male under arrest, and he was transported to the Aroostook County Jail without incident.
Saturday, Oct. 15
PRESQUE ISLE — Cpl. Kilcollins attended a public safety open house at Presque Isle Police Department. The open house gave children a chance to interact with various public safety agencies around the area.
T15 R6 — Tr. Curtin responded to a motor vehicle crash in T15 R6.  The operator struck a moose, causing reportable damage.  The registration on the vehicle was suspended for toll violations.  Tr. Curtin charged the Ashland woman with operating with a suspended registration.
Sunday, Oct. 16
HOULTON — Tr. Sylvia received a traffic complaint of a vehicle operating erratically.  The caller advised the vehicle had almost hit another vehicle head on.  Tr. Sylvia located the vehicle parked at the Hodgdon/Houlton town line with a female operator behind the wheel.  As a result of Tr. Sylvia's interaction with the female, he arrested her for operating under the influence.
AMITY — Tr. Sylvia received a fraud complaint from a resident in Amity.  The victim reported fraudulent charges on his credit card in the central Maine area.  The investigation is ongoing.