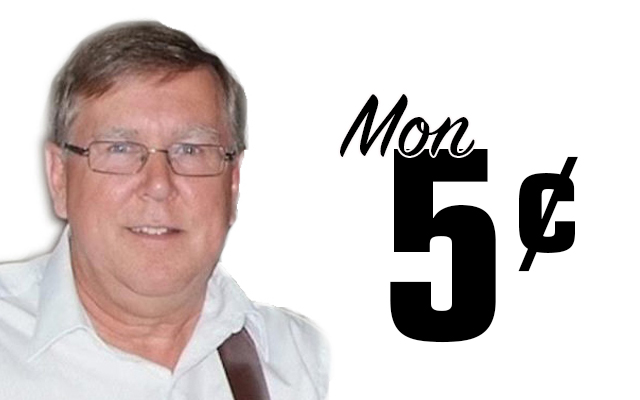 Je parle français most of the time
Our teachers nous ont mentis.
It has always bothered me that so-called St. John Valley French is sometimes almost barely considered to be French by some Francophiles.
As children we were told repeatedly in school, starting in kindergarten, that we did not speak a French understood by anyone outside the St. John Valley. We were told that we spoke some sort of jargon not understood by anyone. So, if we wanted to succeed in life, we had to forget the bastard language that we spoke and only learn English.
This was a lie, of course, but, as children and good students, we believed it. After all, the Sisters of the Good Shepherd wouldn't lie to us, would they? Yeah, they did, day after day. But I guess they were just doing their jobs, eradicating our French language and heritage, and teaching us to become good English-speaking melted-pot Americans.
We were taught French for 45 minutes a week, I seem to recall. We were taught to say "pantalon" instead of "tchulotte" and "camion" instead of "trucke" and so on. It might have been standard French but it was a mysterious foreign language to us.
In spite of all the discrimination and ridicule, many of us still speak French in the St. John Valley. However, as you probably suspect, French is fading fast, even in northern Maine. School boards don't value French very much and instead focus on Spanish like everybody else in this cookie-cutter educational system.
Despite some nay-sayers, so-called Saint John Valley French is French. But it includes many English words. For example, someone might say, "Le computer est su' l'desk avec la mouse pi l'keyboard." Putting "le" or "la" in front of an English word is also common in some parts of Louisiana. It might also be common in some parts of New England as well. The problem is, we were never exposed to French nomenclature — the French names of things. This can be mostly rectified with lessons in basic standard French, if anyone was interested in teaching it and others were interested in learning it.
"Our" French also contains many Acadian and Maliseet words, along with some archaic French words. But it is still French. Those who travel throughout the Francophone world will readily see that French, like English or any other language, evolves differently in various parts of the world. But, when all is said and done, French is French, just like the annoying "ayuh" English in the Other Maine is English.
For many years I wore a big round lapel pin that said, "Je parle français" when I traveled down state to the Other Maine. I would be approached by someone who usually said something like, "I wish my mother was here. She would so love to speak French with you." This always struck me as very sad — the fact that offspring cannot speak their parents' mother tongue.
So, maybe 30 years or so ago, I started greeting everyone with "Bonjour" instead of the standard "Good morning." No one was ever offended by this. Many apologized, saying, "I'm sorry. I don't speak French," so I would switch to English.
But over the years I have been astonished at the number of people, sometimes complete strangers, who respond in French. And people that I never suspected spoke French, spoke very good local French. This has been a most rewarding informal social experiment which I continue to this day.
In New England hotels, I often enter the breakfast nook and politely say "Bonjour" to the employees having coffee there. There is almost always someone who speaks French, usually the cleaning ladies. We don't become buddy-buddy but exchange a few pleasantries in French before going our separate ways. It feels natural.
Maine is a big state. A survey conducted several years ago showed that almost one-third of Mainers self-identify as Franco-American. In 2019 Maine's population was almost 1.4 million. That means approximately 500,000 Mainers are Franco-Americans. 
There needs to be some sort of unifying entity so that we all pull in the same direction, with shared goals and open exchange of ideas. 
What are you doing to preserve notre heritage acadien et notre bell langue française? moncinqcennes@gmail.com
C'est tête b'en rêver en couleur, mais c'est mieux que pas rêver du tous.
Don Levesque is a Grand Isle native who worked in community journalism for almost 35 years. He was the publisher and editor of the St. John Valley Times for 15 years prior to retiring in 2010. He wrote a weekly newspaper column, called Mon 5¢, in the Valley Times for more than 20 years. He has been inducted into the Maine Journalism Hall of Fame and the Maine Franco-American Hall of Fame.