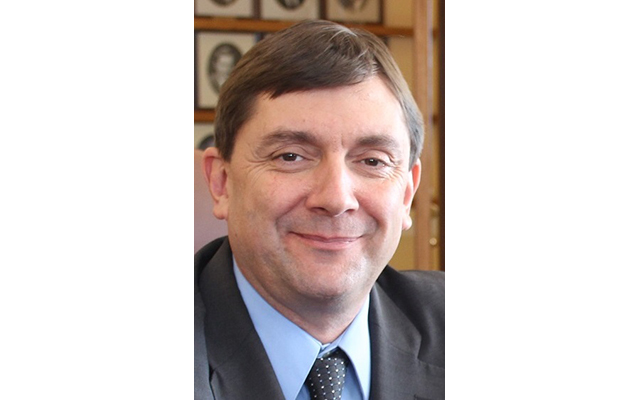 JACKSON_HEADSHOT_-_NEW_19643818
Sen. Troy Jackson (D-Allagash) Contributed
Improving access to justice and opportunity in Aroostook County
All Mainers deserve the same access to justice and legal representation, regardless of where they live. But in Aroostook County and other rural parts of the state, access to legal representation has reached a breaking point.
Just ask Toby Jandreau, the only general practice attorney in Fort Kent and one of only a handful of attorneys serving the St. John Valley. He has to turn down more cases than he can afford to take on because he simply does not have the time or capacity to meet the needs of all folks in the area. The reason is twofold – there are simply too few attorneys practicing in rural parts of the state, and many of them are near or past retirement age. This leaves our citizens' basic rights unprotected.
 To me, this is a big deal. Both the U.S. Constitution and the Maine Constitution grant Mainers the right to legal counsel, due process and equal protection under the law. However, these rights mean nothing if citizens don't have the resources to access them. That's why I introduced LD 1924, "An Act To Expand Access to Justice in Rural Maine through Legal Education." The goal of this bill is to safeguard the rights of rural Mainers by increasing access to legal counsel, while also opening up opportunities for Mainers living in rural areas to pursue a legal education.
 The proposal would authorize the University of Maine School of Law to open up a satellite rural legal aid clinic at the University of Maine Fort Kent. This three-year pilot program will give young lawyers a hands-on opportunity to practice law in rural communities, while also increasing access to legal counsel in the area. More than that, I believe this program will show folks that they can make a good living practicing law in rural Maine, regardless of whether they were born here or choose to relocate. It will also encourage young people in Aroostook County to pursue a career in law by highlighting the need for lawyers in the area. At the same time, it will create an opportunity for students who have gone off to law school to return home. 
 Like most parents and grandparents, I want our young people to be able to afford to make a life for themselves in the communities that raised them. This measure is another way to make this a reality. Toby put it best at the public hearing, this bill "sends a strong message to our students that there is a future for them, a good life for them, and sustainable income for them in rural Maine." 
 The situation with legal representation in rural Maine is pretty dire – just look at the numbers. According to the Board of Overseers, there are a total of 72 attorneys practicing law in Aroostook County, an area that covers 6,828 square miles. To put that in perspective, that means there is one lawyer for every 942 people in The County. The situation is only expected to get worse. Half of the practicing lawyers in Aroostook County are over the age of 60, and a quarter are over the age of 70. In Cumberland County, it's an entirely different story. The number of attorneys registered to practice in Cumberland County is greater than the number of registered attorneys working in the remaining 15 counties combined. 
 The good news is that we can right this wrong by establishing a rural legal aid clinic in Fort Kent. Depending upon its success, we can then replicate the program in other rural areas facing the very same challenges. I'm thrilled to report that the legislation earned strong, bipartisan support in the Legislature's Education and Cultural Affairs Committee with a unanimous vote. I'm hopeful the rest of my colleagues in the Senate and House will join me in doing the same when the measure comes to the floor of both chambers. 
 Lawmakers often talk about making sure working Maine families in rural areas don't get left behind. This is an opportunity to match our words with action. Legal representation is a right and not just a luxury for the elite. With this bill, the Maine Legislature can begin to close the justice gap and better protect the unalienable rights of rural Mainers. 
As always, please don't hesitate to reach out with any questions or concerns.  
Sen. Troy Jackson, D-Allagash, is Maine Senate president. He can be reached at either 207-287-1500 (office) or 207-436-0763 (cell), or via email at Troy.Jackson@legislature.maine.gov.