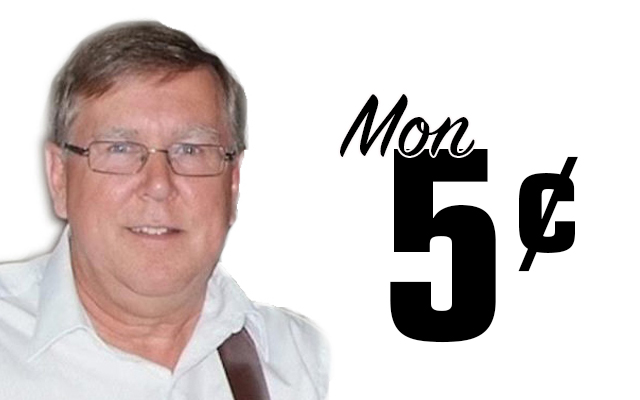 Patois, dictons … début de la lettre E
Y a faite beau pi y a faite chaud pi moué j'ai rien a chialler la tu. Well, des fois qu'y faisais trop chaud pour même s'assir su' l' perron et surtous pas pour aller prendre une marche.
Mais, a part de tça, j'ai rien a chialler la tu. Well, ont avais besoin d'la pluie. L'lawn étais pas mal jaune pi nos fleurs onvais la mine basse pas mal des fois.
Mais, a part de tça, j'aiu rien a chialler la tu. Y a faite beau pi chaud pi j'aime mieux ça qu' l'hiver. L'hiver j'me cabane en cause du frette pi l'été j'me cabane en cause d' la challeur. 
Mais, a part de tça, j'ai rien a chialler la tu.
Voici le début de la lettre E.
Ébouriflé – messy hair, uncombed
écartant – a place easy to get lost in
écarté – lost
échappé – literally: dropped; speak out of turn, speak too soon
écharpier d'la laine – cord raw wool, get the dirt out
échaudé – burnt, as in a fire; tired
écornifleu – nosey person
écourtichoné – wearing a very short skirt
écrevisse – literally: crayfish; long-legged or long-armed person
écrit s'a glace – literally: written on the ice; forget about it!, you don't owe me anything
éffarouché – a little too excited; jittery
él'vé a coup d'botte – literally: raised by kicking; rough childhood
éligné – off to a good start
elle est agrémenté a toute éreinte – she's very beautiful, she's very well dressed
elle est pour ach'ter – literally: she's about to purchase; about to give birth
embaclé – burden with problems
empâté – not too intelligent
empéster la baratte – literally: stink like an old churn; bad body odor, smell of old booze
en famille – literally: in family; pregnant
enfant d'coco – brat, misbehaving child
enfant d'coeur – literally: child of the heart; altar server
enfler 'a tête – literally: inflate the head; overly praise
enlêve toué pas! – literally: don't levitate; don't get excited!
en offense – stupid, ignorant
envoyer une chique – literally: send a chaw of tobacco; verbal insult, lie
en parlant d'la bête, ont y oué la tête – literally: speaking of the beast, we see its head; speak of the devil!
ente chien et loup – literally: between dog and wolf; between a rock and a hard place
en têté – stubborn, hard-headed
en 'tit pépére – literally: in little grandfather; angry, have a lot of  something
Don Levesque is a Grand Isle native who worked in community journalism for almost 35 years. He was the publisher and editor of the St. John Valley Times for 15 years prior to retiring in 2010. He wrote a weekly newspaper column, called Mon 5¢, in the Valley Times for more than 20 years. He has been inducted into the Maine Journalism Hall of Fame and the Maine Franco-American Hall of Fame.