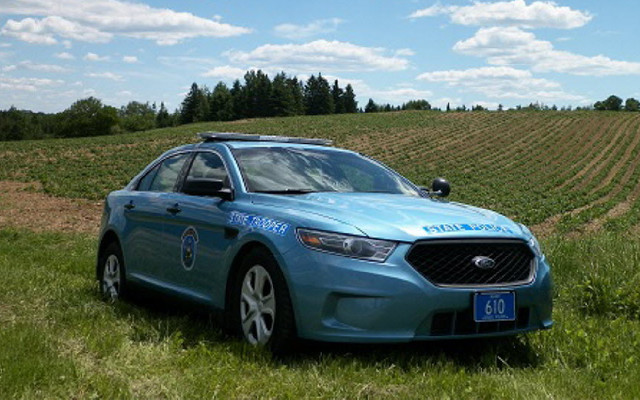 MSP_F
Maine State Police - Troop F - Aroostook County.
Maine State Police Troop F Report, February 1-7, 2021
Editor's Note: An arrest or summons does not constitute a finding of guilt. An individual charged with a crime is presumed innocent unless and until proven guilty at criminal proceedings.
HOULTON, Maine — The Maine State Police Troop F barracks in Houlton responded to a number of calls for service during the period of Feb. 1-7, including the following.
Monday, Feb. 1
WADE — Cpl. Casavant responded to a residence in Wade in reference to a burglary of a utility trailer that was parked on the property. Trooper Curtin also responded to process evidence at the scene. The investigation is ongoing. 
Wednesday, Feb. 3
PERHAM — Tr. Rider arrested a man for violating his conditions of release after conducting a bail check. The man had drug paraphernalia and had meth in his system. He was transported to the Aroostook County Jail in Houlton.
SMYRNA — Tr. Cotton responded to a Smyrna residence when a homeowner reported she thought her vehicle had been broken into. Tr. Cotton determined that the vehicle has been entered and appeared that an unsuccessful attempt was made to steal the vehicle. The investigation is ongoing.
Saturday, Feb. 6
LUDLOW — Tr. Sylvia was monitoring northbound traffic on I-95 in Ludlow when he stopped a vehicle traveling 111 mph in the posted 75-mph zone. Tr. Sylvia charged the operator, a 27-year old Crystal woman, with criminal speed.
WOODLAND — Tr. Mahon responded to a single vehicle crash on Route 161 in Woodland. A passerby reported a male subject had gone off the road and appeared to be intoxicated. Tr. Mahon's investigation led him to arrest the 28-year old Caribou man. Tr. Mahon charged the man with operating after revocation as well as operating under the influence.
Sunday, Feb. 7
ST. FRANCIS — Tr. Curtin responded to St. Francis for a reported theft of a snowplow. The case remains under investigation.