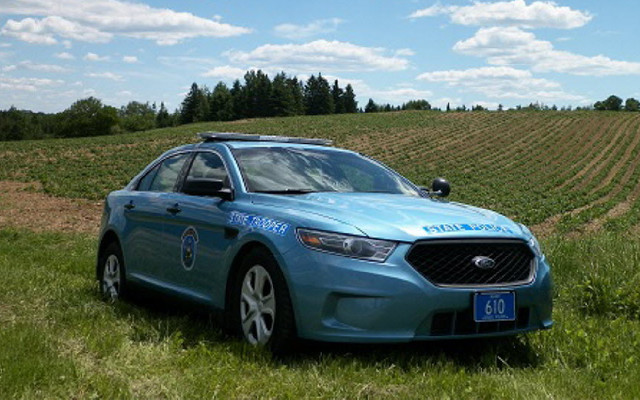 MSP_F
Maine State Police - Troop F - Aroostook County.
Maine State Police Troop F Report, Dec. 28, 2020-Jan. 3, 2021
Editor's Note: An arrest or summons does not constitute a finding of guilt. An individual charged with a crime is presumed innocent unless and until proven guilty at criminal proceedings.
HOULTON, Maine — The Maine State Police Troop F barracks in Houlton responded to a number of calls for service during the period of Dec. 28, 2020-Jan. 3, 2021, including the following.
Monday, Dec. 28
SHERMAN — Tr. Castonguay is investigating a harassment report in Sherman. The complainant said a young man from the Amish community came into the store visibly scared/upset. The complainant later learned of a black truck following the man and doing things to scare his horse. Tr. Castonguay obtained a vehicle registration number and is actively working this investigation.
STACYVILLE — Tr. Cotton took a report of a burglary of a local business in Stacyville. The investigation is in the early stages and is ongoing.
Tuesday, Dec. 29
ORIENT — Sgt. Clark and Cpl. Quint responded to a single vehicle crash on U.S. Highway 1, Orient. A Maine Department of Transportation supervisor reported a pickup on the side of the road, stating it had hit the guardrail and no one was around. Further investigation revealed the driver lost control of the truck on the slippery roads and got a ride home. He told his friends that have police scanners to let him know if they hear the police responding to his truck. When he was notified by his friends, he then reported the crash. When questioned, the man said he did not know he had to report the crash. He was issued a criminal summons for leaving the scene of a property damage crash and a traffic summons for not wearing his seatbelt.
Thursday, Dec. 31
HAYNESVILLE — Tr. Rider arrested a Haynesville man on an outstanding warrant for assault and criminal threatening. The charges stemmed from an incident with a neighbor that occurred late last year. He was arrested without incident and transported to jail.
Saturday, Jan. 2
PERHAM — Tr. Kilcollins responded to a single-vehicle crash in Perham. The vehicle driver was not familiar with the road came to a "T" intersection he was not expecting and drove off the road. A female passenger in the car suffered injury but nothing life-threatening. During the investigation, Tr. Kilcollins found the driver had two warrants for his arrest for failing to appear in court on various criminal charges. The man was arrested without incident and transported to the Caribou Police Department, where he was able to post bail.