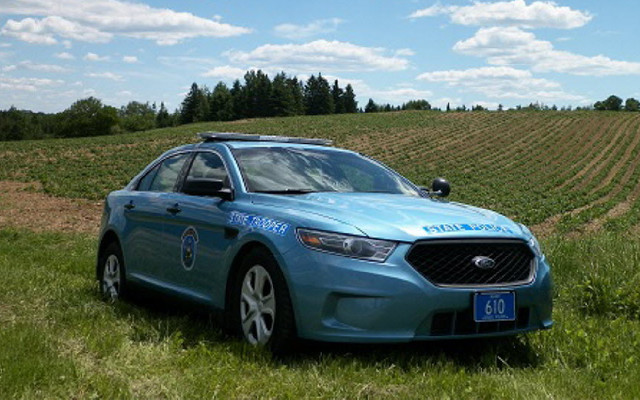 MSP_F
Maine State Police - Troop F - Aroostook County.
Maine State Police Troop F Report, Dec. 7-13, 2020
Editor's Note: An arrest or summons does not constitute a finding of guilt. An individual charged with a crime is presumed innocent unless and until proven guilty at criminal proceedings.
HOULTON, Maine — The Maine State Police Troop F barracks in Houlton responded to a number of calls for service during the period of Dec. 7-13 2020, including the following.
Monday, Dec. 7
WALLAGRASS — Tr. Martin received information that a Fort Kent man had violated his bail in Wallagrass. The man was supposed to be under house arrest in Fort Kent and had been seen at apartments in Wallagrass. Tr. Martin located the man in Fort Kent and arrested him without incident. He was transported to the Aroostook County Jail and remains in custody.
EASTON — Tr. Mahon took a theft report from a residence in Easton. The victim reported several antique items were stolen and possibly being sold on Facebook. The investigation is ongoing. 
Wednesday, Dec. 9
T9R5 — Tr. Saucier took a report of a burglary at a camp in T9R5. A local resident checked on the camp after learning the door was open. Tr. Saucier is in contact with the owner and the investigation is ongoing. 
Thursday, Dec. 10
ST. AGATHA — Tr. Desrosier was parked and observed a vehicle drive past him. He recognized the driver and knew he had a suspended driver's license, so he conducted a traffic stop. While the man was looking for the requested documents (registration and insurance) Tr. Desrosier observed an unlabeled prescription bottle hidden in the glove box. The man said he did not know what was in the bottle and was trying to hide it. Tr. Desrosier told the male and his female passenger to exit the vehicle. Tr. Desrosier located prescription pills (Gabapentin) and located a pipe used to smoke methamphetamine. The man was issued a criminal summons for OAS and a criminal summons for possession of a Schedule Z drug.
Friday, Dec. 11
NEW LIMERICK — Cpl. Quint and Tr. Castonguay responded to an assault in New Limerick. A woman came to visit her mother and she owns the house where her mother and mother's male friend reside. While there, the elderly male friend was trying to open the garage door which was broken. The visiting homeowner told him to leave it alone and she would have someone fix the door. The two argued and she hit him in the chest (where his pacemaker is located) and she stated it was in defense because he hit her in the face. Both were issued a criminal summons for assault.