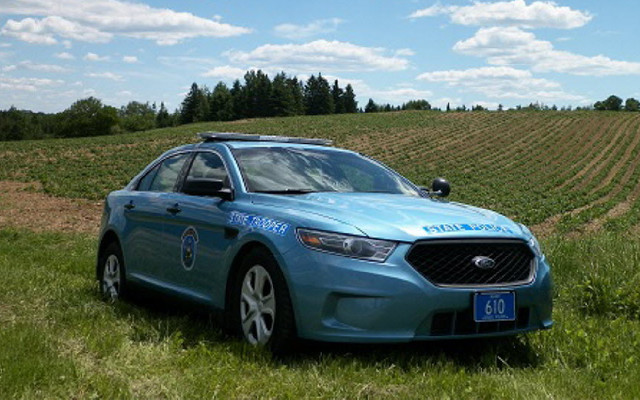 MSP_F
Maine State Police - Troop F - Aroostook County.
Maine State Police Troop F Report, Nov. 23-29, 2020
Editor's Note: An arrest or summons does not constitute a finding of guilt. An individual charged with a crime is presumed innocent unless and until proven guilty at criminal proceedings.
HOULTON, Maine — The Maine State Police Troop F barracks in Houlton responded to a number of calls for service during the period of Nov. 23-29, 2020, including the following.
Monday, Nov. 23
LUDLOW — Tr. Rider responded to a Ludlow home when a homeowner, who had recently purchased a property, arrived home to find her back door kicked in. The investigation is ongoing, and some leads were developed from cameras on the property.
Tuesday, Nov. 24
MAPLETON — Cpl. Michaud was in Mapleton when he clocked a vehicle traveling west at 75 mph in a posted 45-mph speed zone. Cpl. Michaud pulled the vehicle over and cited the local man for his speed and for failing to provide evidence of insurance.
Wednesday, Nov. 25
HOULTON — Sgt. Fuller charged a local woman with operating after suspension. The woman was pulled over in Houlton by Sgt. Fuller and a license check discovered her right to operate had been suspended. She was summoned to Houlton District Court for the violation.
ISLAND FALLS — Tr. Saucier partnered with a local grocery store in Southern Aroostook County and delivered several food baskets to families in need in his patrol area. 
Saturday, Nov. 28
CASTLE HILL — Tr. Levesque responded to a crash on the State Road in Castle Hill. Investigation into the crash revealed that a local man was traveling west on the State Road in Castle Hill. The road was icy, and the operator lost control on the roadway while negotiating a corner. He went off the road overturned and struck a utility pole. The roadway was closed for a short time while the vehicle was being recovered. The operator was transported to Northern Light Health A.R. Gould by Hospital Presque Isle Fire for non-life-threatening injuries. Tr. Levesque was assisted at the scene by the Presque Isle Fire and the Castle Hill Fire Departments. 
Case solved from Nov. 2
LITTLETON — On 11-2-20 Tr. Mahon took a theft report from a residence in Littleton in which several thousands of dollars in tools were stolen. As a result of Tr. Mahon's investigation, he was able to charge two males in connection with the theft. A 42-year old Houlton man was charged with receiving stolen property Class C and a 34-year old Ludlow man was charged with Receiving Stolen Property Class D. Tr. Mahon was able to recover the majority of the tools taken.