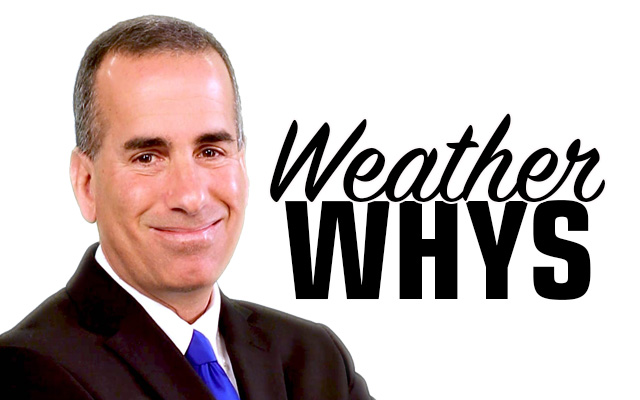 Water, where were you this summer?
All summer long, we just couldn't seem to buy a good region-wide, soaking rain, and, not surprisingly, severe drought set in. 
Now, I consider the growing season to begin in mid-May, and from May 15 through Sept. 29, Caribou only received 7.20 inches of rain. County-wide, it was the driest growing season on record. Friends who have gardened the same patch of Mother Earth for 40 years tell me their patch had never been drier.
Many said that brooks, streams and rivers were lower than in the memory of the oldest living inhabitant of their respective communities.
And then, all at once, though too late for farmers, the rain "done showed up." The period I referred to earlier, May 15 through Sept. 29, is comprised of 138 days.
So 7.20 inches of rain in 138 days. And then — bang! — pattern change, One rainfall delivered as much rain in the next 20 days as had fallen in the previous 138. And it wasn't only Caribou which received the liquid gold. Two major rain events, one on Oct. 12 and 13, with the other on Oct. 16 and 17, led to numerous two-storm totals ranging from 4 to 5 inches across all of Aroostook County.
Rivers which just days before had been walk-across dry, were suddenly, magnificently, bank-to-bank. A truly remarkable turnaround, and thankfully, it happened prior to freeze-up, so that the water had a chance to infiltrate down into the soil.
Now, I will be submitting this column prior to the Thursday, Oct. 22, drought report, but you can check it out just by googling "Northeast Drought Report." I suspect that we will see major improvement, compared to last week's map, and it will be especially interesting to see what becomes of the severe drought area, which has encompassed much of Aroostook County for many weeks.
Once you are looking at the Northeast Drought Report map, you can scroll down below the map and click on the date, seven days prior, for last week's report, so that you can compare this week's versus last week's. 
Important note: not a single drop of that 4 to 5 inches of rain I mentioned was incorporated into last week's report, because it all happened after the report's data cutoff time. So again, we should see major changes to the map. Again, just google on "Northeast Drought Monitor." Then click on the top  item of the resultant list.
Wow — I just came across this. This is from a column I wrote early in the growing season (mid-June). The title of the column was "Dry spells can flip." In that column, I said: "…At this writing, June 17t, we remain very dry in Aroostook County. Precipitation deficits range from 1 to 2 inches, for the period April 12 to June 12, according to data from the Northeast River Forecast Center. As of the last report, perhaps surprisingly, most of the County was not in drought as of June 11, save for far western Aroostook, which was in the least severe category of their rating system, which is called "abnormally dry" and is rated, "Do."
Back to the here-and-now, it sure was nice to drive over the Aroostook River bridge on that first Monday after the rains came. An experienced kayaker could have had a "springtime ride" up to Caribou.
As I submit this column on Oct. 21, Caribou is tied for the third wettest first 21 days of October, with 6.58 inches of rain. The record for the entire month of October is 8.73 inches, 30 years ago, back in 1990.
One thing for sure, there were a lot of property owners with well concerns who are breathing a little easier now.
Ted Shapiro holds the Broadcast Seal of Approval from both the American Meteorological Society and the National Weather Association. An Alexandria, Va. native, he has been chief meteorologist at WAGM-TV since 2006. Email him at tshapiro@wagmtv.com.