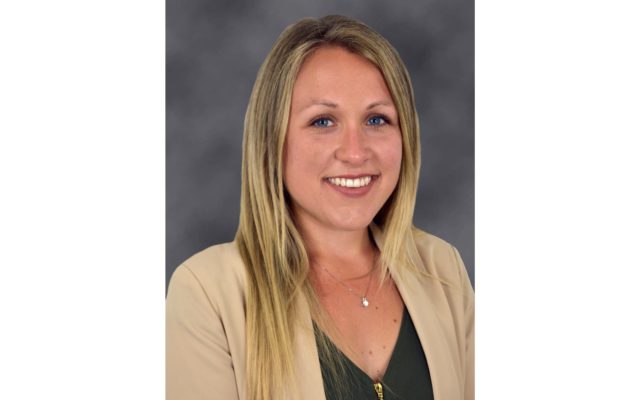 lindseydesrosier, FNP
Lindsey Desrosier (Courtesy of Cary Medical Center/Pines Health Services)
Practitioner joins Van Buren staff
CARIBOU, Maine — Pines Health Services has announced that Aroostook County native Lindsey Desrosier, FNP-C, has joined Pines Health Services.
"The team at Cary and Pines are thrilled to once again welcome a familiar face to our healthcare family," said Pines Chief Operating Officer Lisa Caron.  "Lindsey has many years of registered nursing experience with a special interest in health and wellness promotion, geriatric care and chronic disease management."
Desrosier completed her bachelor of science in nursing at the University of Maine at Fort Kent, and furthered her education at the University of Maine where she earned her master of science in nursing and family nurse practitioner certification.
In her new role, she will see patients who need a primary care provider at Pines St. John Valley Health Center, 4 Main St., in Van Buren. For more information contact the St. John Valley Health Center at 868-2796. 
Family nurse practitioners are advanced practice registered nurses with specialized educational and clinical training in family practice who serve as primary healthcare providers either autonomously or in conjunction with physicians. Family nurse practitioners work with patients throughout their lives, diagnosing illness, conducting exams and prescribing medication.   
Desrosier lives in Madawaska with her husband, Nathan, and in her spare time enjoys getting outside, running, walking, gardening and spending time with her family and friends.