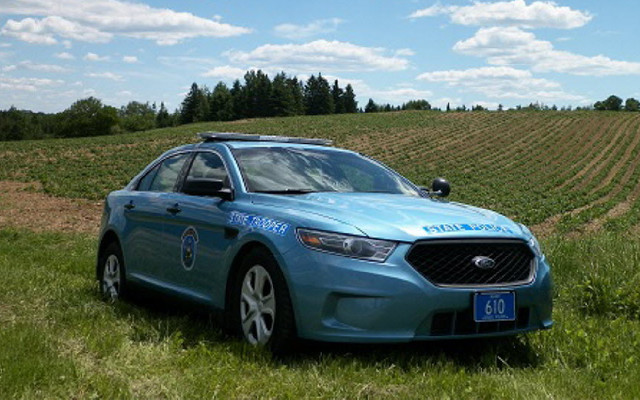 MSP_F
Maine State Police - Troop F - Aroostook County.
Maine State Police Troop F Report, Feb. 3-9, 2020
Editor's Note: An arrest or summons does not constitute a finding of guilt. An individual charged with a crime is presumed innocent unless and until proven guilty at criminal proceedings.
HOULTON, Maine — The Maine State Police Troop F barracks in Houlton responded to a number of calls for service during the period of Feb. 3-9, 2020, including the following.
Monday, Feb. 3
ST. JOHN PLT. — Tr. Desrosier was conducting traffic enforcement in Saint John. He stopped a vehicle for an infraction and during the traffic stop he observed drugs in the vehicle. Further investigation determined the driver, who had conditions of release for pending drug charges, was in possession of methamphetamines. The man was arrested for new drug charges and for being in violation of his bail. He was transported to the Aroostook County Jail in Houlton.
Thursday, Feb. 6
WALLAGRASS — Tr. Desrosier, assisted by a deputy from the Aroostook County Sheriff's Department, arrested a male in Wallagrass for trespassing and being in violation of his conditions of release. The man was previously arrested by the Sheriff's Department and one of his bail conditions stipulates he cannot return to the residence in Wallagrass. The man returned putting him in violation of his conditions. While transporting the man to the jail he attempted to get out of the seat belt in Tr. Desrosier's cruiser. When previously arrested by the Sheriff's Department, the man attempted to jump from the deputy's moving cruiser. The man was placed in leg restraints and brought to the jail in Houlton.
Saturday, Feb. 8
MADAWASKA — Tr. Desrosier was driving through Madawaska and observed a vehicle stuck in a snowbank in a parking lot. Tr. Desrosier went to speak with the driver and noticed the smell of liquor. Further investigation, to include field sobriety testing, determined the driver was intoxicated. Tr. Desrosier arrested the man, a minor, and brought him to the Madawaska Police Department for a breath test. The man was over the legal limit, able to post bail, and was released. The vehicle was towed from the parking lot.