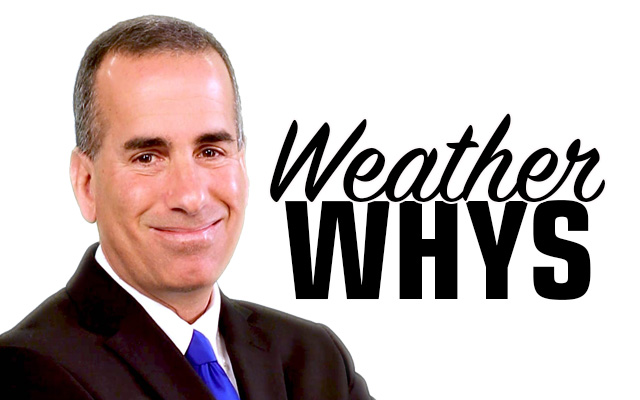 To avoid carbon monoxide poisoning, stay out of the car until you're ready to roll
It happens every year after a snowstorm. And it's always devastating. A well-meaning parent will have a child warm up in the car while he or she digs it out. And when done with the chore, the parent gets in the toasty vehicle and sees that the child has dozed off. But tragically, that's not the case at all. The child is dead. 
This nightmare scenario can even occur if the snow is not covering your tailpipe. Deadly carbon monoxide can build up underneath the car if the snow surrounding your car is higher than your exhaust pipe is. In a case such as this, you can still see your exhaust pipe, but there's a significant depression where there's hardly any snow at all under your car. Again, surrounding your car, the snow is higher than the height of the pipe. Carbon monoxide can fill the depression under the car, and seep into the passenger compartment.
Fortunately, it is very easy to avoid this horrific accident. The rule is simple. Do not start the car until it is completely dug out and you are ready to start out. Period. The kids can wait inside the house. Or, if they are helping and get cold, have them warm up in the house, NOT in the car.
Here is one awful example from the New York City area, as it first appeared in the New York Times:
"A woman and her 1-year-old son died of carbon monoxide poisoning in Passaic, N.J., on Saturday after sitting in their parked car with the engine running, the police said.
The car's exhaust pipe was buried in snow, and the woman's husband was working to shovel the car out. (Remember, in my example, above, this can happen if the pipe is not fully buried.)
Their 3-year-old daughter, who was also in the car, was in "very critical condition" on Sunday, said Detective Andy White, a spokesman for the Passaic police. Their names were not released."
Carbon monoxide is no joke. And if you don't have a carbon monoxide detector in your home, please get one. Remember, carbon monoxide cannot be seen, and has no odor. Many think that a smoke detector is sufficient. It is not.
While on the subject of vehicles, I have already seen photos this season of smashed windshields caused by ice and snow flying off of other cars or trucks. Every year, people are injured by this, and insurance claims are very significant. It is a law in New Hampshire that vehicles must be cleared of ice and snow. You can be ticketed in Maine as well. After every storm, please be courteous and take the extra few minutes to completely clear your car or truck of snow and ice. 
The other thing that can happen is that the snow and ice can slide forward from your roof and then slide right down your windshield while you are driving, blinding you while you are covering the distance of a basketball court every second. That's close to the distance you travel every second when you are driving at 60 mph.
Switching gears now, I want to look at this past November in terms of heating use, which we measure by Heating Degree Days. The higher the HDD, the colder it has been. This November there were 1,100 Heating Degree Days, while last November, we saw 1,112. Normal for November at Caribou is 1,005. So each of the past two Novembers has been about 10 percent colder than normal. That means for every 10 gallons of oil you'd burn in a normal November, you've burned 11 in each of the past two Novembers.
For those who want to know how to calculate Heating Degree Days, you add the high and the low temperature observed over a midnight to midnight period (this is a climate day) and divide by two to get that day's average temperature. You then subtract it from 65 to get that day's Heating Degree Day total. The daily totals are then summed to get monthly and annual values. Here's an example. Daily high of 30, overnight low 14. Add them together to get 44. Divide by two to get the average, which is 22. Subtract 22 from 65 to get 43 Heating Degree Days. Again, the colder it is, the more Heating Degree Days you have,
One more climate note about November. It was the ninth snowiest November on record at Caribou, with 23 inches, and was one of only 13 Novembers to exceed 20 inches. Records at Caribou go back 80 years, to 1939.
And finally, a late-breaking update to our snow season before I have to hit "send" for this column. Each of the past two snow seasons have gotten off to a roaring start. Through Dec. 4, the Caribou average is 14.8 inches. Last year though Dec. 4, Caribou was already approaching three feet (35.8 inches). This year, through Dec. 4, Caribou is not far behind last year, with 33.2 inches for the season thus far. 
Here's a refresher on what "normal" means. It is calculated based on a 30-year period that is recalculated every decade. So we are using 1981-2010 data, next we will be using 1991-2020 data. By the way, when talking about climate numbers, "normal" and "average" mean the same thing. So whereas I said that Caribou averages 14.8 inches of snow through Dec. 4, I also could have said that the normal snowfall through Dec. 4 for Caribou is 14.8 inches.
Ted Shapiro holds the Broadcast Seal of Approval from both the American Meteorological Society and the National Weather Association. An Alexandria, Virginia, native, he has been chief meteorologist at WAGM-TV since 2006. Email him at tshapiro@wagmtv.com.