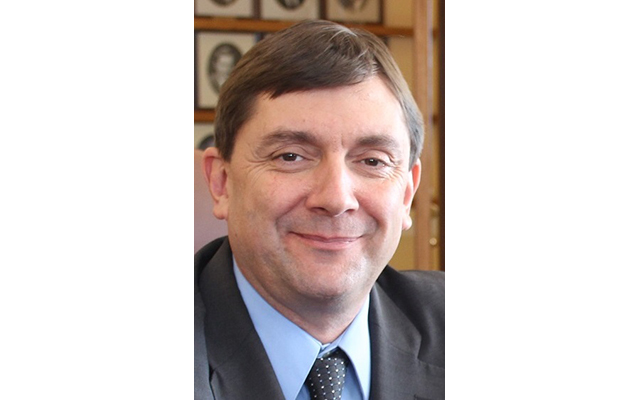 JACKSON_HEADSHOT_-_NEW_19643818
Sen. Troy Jackson (D-Allagash) Contributed
Introducing the Fighting for Maine Agenda
As a fifth-generation logger working in the woods, I began my journey in politics by blocking the Canadian border to protest the injustices that Maine loggers faced at the hands of large landowners in our area. These landowners held all the control in our industry. The blockade was an effort to force our elected officials in Augusta and Washington to pay attention to the unfair and illegal hiring practices we were seeing every day.
 My experience at the border taught me that too many people like me just didn't have a seat at the table. As a result, I decided to run for the Legislature. Years later, I feel no different as Maine's Senate President than I did as a young man in the logging industry.
 Today, I understand that the struggles that people in our state are facing stretch way beyond the logging industry alone. Mainers deserve a bold agenda from lawmakers that addresses the major issues facing working families, seniors and small businesses in our state. That's why I'm proud to stand with my Senate Democratic colleagues to introduce the Fighting for Maine Agenda.
 Our agenda follows a simple premise: Mainers deserve a government that works for them. The Fighting for Maine Agenda focuses on six core objectives based on what we've heard from people in our communities: fixing our broken health system, standing up for Maine workers and businesses, fighting for property tax relief, protecting Maine families, continuing our proud traditions and working toward energy independence. 
Our health care system is broken. Barely a day goes by that I don't hear from my constituents about the problems they are having with our current system. Between abusive billing practices, the outrageous cost of care and the complicated web of insurance, Mainers are struggling to get and afford the care they need.  
 Maine businesses and workers are pitted against each other far too often. We believe it doesn't have to be this way. Policies that support workers support businesses, and we know that both are critical for our economy. The Fighting for Maine Agenda offers practical solutions that support businesses while ensuring that Maine workers get a fair shake.
 The rising property tax burden has made it difficult for seniors and families to make ends meet. We see extreme examples of this right here in Aroostook County, where Caribou residents have recently seen some of the highest property tax rates in Maine. The lack of revenue sharing from the state has put local officials in service centers like Caribou in a bind, forcing property tax increases to fund essential services. We heard these concerns and responded with $130 million in direct property tax relief. The Fighting for Maine Agenda represents a promise from Senate Democrats to double down on property tax relief.
In Aroostook County, I have seen our young families forced to leave the state to pursue new opportunities. If we want to reverse this trend, we need to recommit to career and technical education, lower the cost of childcare and lead the nation in student debt reform. 
 As we look toward the future, we can't forget about what we do best. Maine is known for our proud tradition of logging, farming and fishing. While we know that new and emerging industries will be key to Maine's future growth, these heritage industries put Maine on the map. We know that there are steps we can take to grow them and preserve our way of life.
Finally, our agenda tackles the high costs of energy, which stretches Mainers' wallets during the tough winter months. This session, we passed laws to lower energy costs and create new jobs by investing in clean, renewable energy. This is a good first step.
We want Mainers to know that we have a plan and that we have their backs. That's why we are holding town halls across our state to share this agenda, answer questions and get feedback. We've already held town halls in Auburn and Presque Isle with plans for further stops ahead. You can see the full list of town halls at FightingForMaine.com/events.
 This is an ambitious agenda. But I have little interest in piecemeal solutions while working-class people like myself all across our state continue to struggle. My promise to you is that as long as I am in Augusta, I plan to take on the most daunting challenges head-on – and get results. With the Fighting for Maine agenda, that is exactly what my colleagues and I are prepared to do.