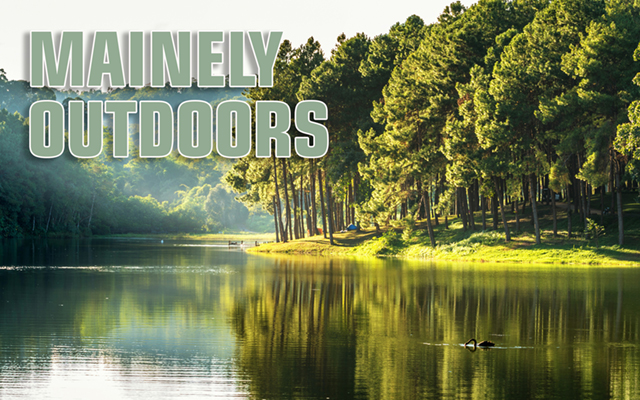 Get ready for deer season
Of all types of hunting available throughout the United States, year after year deer are the most popular quarry. To be more precise, whitetail deer top the list, and here in Maine, particularly in Aroostook, deer season is a much enjoyed and respected tradition. Many sportsmen plan a full year ahead for their revered week in deer camp with family or lifelong friends as companions.
For most of these hunters there's a long family heritage involved, and often three generations share in this strong outdoor tradition. These autumn gatherings have evolved far beyond putting meat in the freezer; most are actually a rite of passage that bond the participants. It's the camp food, companionship, card games and tales of past failures and accomplishments — many times retold in respect, remembrance and laughter — that bond relative and true friends. Bagging a bragging size buck is just frosting on the cake.
With this year's season at hand, it's time to get prepared, whether it's a pre-work hunt, a weekend outing or a full week in the whitetail woods. First and foremost, make sure you have a current big game license. Next, select your favorite rifle and ammunition and head to the range to sight it in. Don't assume the sights or scope are still on target from the last use. Do the same with your handgun, muzzleloader or bow. The only thing worse than missing a deer completely is wounding one and not finding the injured animal.
A game camera caught this image of a deer nosing around a leaf-covered forest floor. (Courtesy of Bill Graves)
Most hunters in our cold, snowy climate have particular clothing they favor; I'm a big fan of wool for its quiet, warm texture, even when wet. Whatever your choice, be sure to wash each garment in scent-free detergent and place it in a scent-free bag until it's time to dress and hunt. Comfortable, warm, breathable, waterproof boots are very important for sitting on stand, still-hunting, or tracking for long hours. Locate all your clothes, especially fluorescent orange and have it ready to wear and stored in one spot.
Dig out your compass, or if you use a GPS make sure the batteries are fresh and in full working order. Your life might just depend on it. I have prompted sportsmen to take a camera along to record special event for future generation, but more recently I suggest a cell phone. It's another crucial piece of gear if an emergency situation should occur. Cell service can be spotty in many North Woods locations, but it's still a good option and you'll always have the phone's camera. Some are better than real cameras.
Don't leave home without a well-honed knife and a small whetstone or file to retouch a keen edge. I carry a Buck folding knife in my pocket and a straight back belt knife; my folder has a 3-1/2- to 4-inch blade and my sheath blade is 5 to 6 inches. A Leatherman multitool also goes on my belt; it has the potential to solve a lot of problems.
If you plan on being in the woods and away from the truck or camp for a half day or more, a small fanny pack or lightweight back pack is a good idea. Some folks pack a sandwich and drink, but everyone should at least have a couple of energy bars and chocolate bars as well as water purification tablets or one of the special strainers that filter water. Always pack at least one day's dose of any necessary medication as well as waterproof matches and a lighter.
Other possible necessities that are small, light and useful include Band-Aids, gauze, a small roll of duct tape, cotton balls and a needle and thread. A lot of cuts, scrapes, and other injuries can be treated with these few products. A coil of parachute cord, a compact, powerful headlamp and a space blanket make great additions as well.
The final preparation for a rewarding deer season on every sportsman's list should be to become a mentor. Introduce your son or daughter to the outdoors, take a friend or neighbor on their first whitetail outing, befriend a novice who needs guidance. Maine's hunting tradition and family heritage for the next generation depends on all of us who lived and learned from the last generation.  
For many hunters throughout the U.S. deer hunting season is much more than a sport and a challenge — it's a way of life. Get out early, hunt often and safely, and remember: it's more about the journey, the woods and wildlife, and the companionship than pulling the trigger.