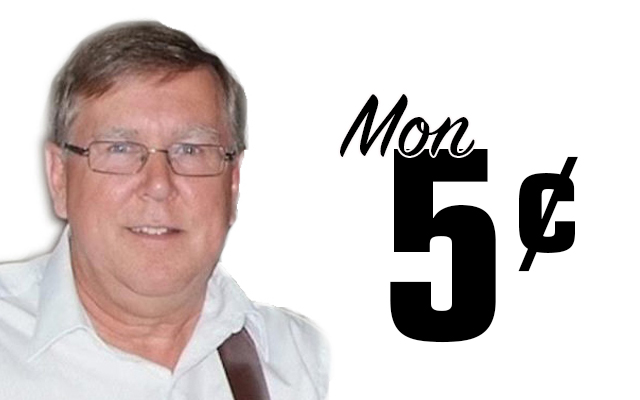 Parlez vous français?
L'autre jour on parlais comment on peut rencontrer du monde du Maine, du comté d'Aroostook et surtout de la Vallée Saint-Jean, pas mal partout au États-Unis. Ca m'a arrivé moi itou.
J'étais a l'airport de Boston, tard dans la soirée. Ca d'vais être en 1968. J'étais habillé en soldat. Y avais un taxi parké en avant de la porte de l'airport. Le driver ramasse mon duffle bag pi y l'tire dans la valise du taxi et m'dit d'embarquer en arriére.
Y avais déjà trois soldats que j'connaisais pas dans l'taxi. 
Le taxi arrête a l'American Hotel, ou tchèque chôse de même. Les trois autres débarque pi y rentre dans l'hotel. Moi j'reste assis dans l'taxi. L'driver m'dit que faut que tous l'monde débarque la. J'y dit que j'allais voir un ami qui restais … j'm'rappel pu … a Dorchester ou une place de même.
Le driver dit okay en cause que son shift ajeuvais. Mais quand qu'y va pour sortir du driveway, un char coupe en avant d'nous autres en coup d'cochon. Le taxi driver snub les brakes pi y dit, "Tabarnak!" Moi j'dit, "Parlez vous français, monsieur?" Y me r'garde dans l'miroir comme si j'venais de Mars. 
Mais y me d'mande ou j'venais. Je dit, "Grand Isle, Maine." Lui y dit, "Moué j'viens d'Lille!"
Y me d'mande c'tais qui mes parents, etc. Y dit. Y répond, "Ton grandpére est Fortunat Ouellette?" "Oui."
Y connaisais b'en mon grandpère Ouellette pi toute mes oncles pi mes tantes su'l'bôrd des Ouellette. Y m'a d'mandé comment c't'icitte allais pi l'autre, etc.
Ca faisais 40 ans qu'y drivais un taxi a Boston, qu'y ma dit.
Il m'a amené jusqu'a l'apartement de mon ami et a resté parké la jusqu'a temps que quelqu'un m'ouvre la porte.
Y m'a rien chargé non plus.
J'me rapel pu de son nom mais ma mére pi mes oncles pi mes ma tantes s'rapellais de lui. Sontais toute pas mal jeune quand il y est parti pour Boston.
Toué, y ta tu déjà arrivé d'quoi d'même?
Envoie moué ça a: moncinqcennes@gmail.com.
Don Levesque is a Grand Isle native who worked in community journalism for almost 35 years. He was the publisher and editor of the St. John Valley Times for 15 years prior to retiring in 2010. He wrote a weekly newspaper column, called Mon 5¢, in the Valley Times for more than 20 years. He has been inducted into the Maine Journalism Hall of Fame and the Maine Franco-American Hall of Fame.