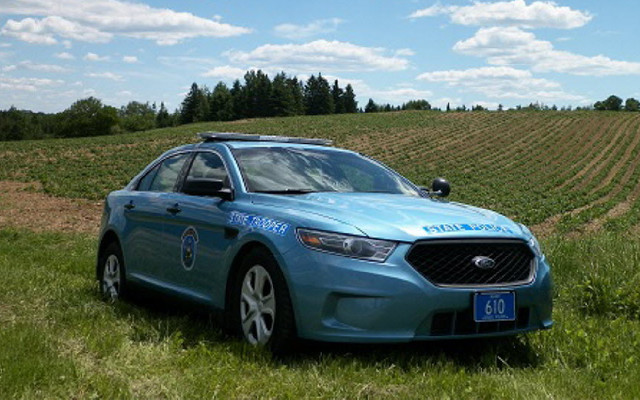 MSP_F
Maine State Police - Troop F - Aroostook County.
​​Maine State Police Troop F Report, Jan. 23-29, 2023
Editor's Note: An arrest or summons does not constitute a finding of guilt. An individual charged with a crime is presumed innocent unless and until proven guilty at criminal proceedings.
HOULTON, Maine — The Maine State Police Troop F barracks in Houlton responded to a number of calls for service during the period of Jan. 23-29, 2023, including the following.
Monday, Jan. 23
 MARS HILL — Tr. Rider was getting gas in Mars Hill and observed a man, whom he recognized and knew had a suspended license, also pull up to the fuel pumps.  When the man saw Tr. Rider, he immediately went into the store.  Tr. Rider confirmed he did not have a license and also noted the man had bail conditions.  He confronted the man inside the store, had him park his car away from the pumps, and issued him a criminal summons for operating after suspension and violating conditions of release. The man arranged for a licensed driver to come get him and his vehicle.
Tuesday, Jan. 24
AUGUSTA — Tr. Roy participated in a meeting with the Wrap + Weft Marketing Company in Augusta.  Tr. Roy answered their questions as they work to make a tailored approach in marketing the Maine State Police to potential applicants, both in and out of state.
Saturday, Jan. 28
BENEDICTA — Tr. Saucier stopped a male on the Benedicta Road in Benedicta for speeding 89 mph in a 45 mph zone. The male was charged accordingly.
Sunday, Jan. 29
FRENCHVILLE — Tr. Desrosier was conducting traffic enforcement in Frenchville when he observed a car being driven down the center of the roadway.  Tr. Desrosier conducted a traffic stop on the vehicle and after an investigation, it was determined the driver was not impaired but had a suspended driver's license from a different state.  Tr. Desrosier issued the woman a criminal summons for operating without a license and had her vehicle towed from the roadway.
HOULTON — Cpl. Quint and Tr. Castonguay responded to a single vehicle crash in Houlton on Interstate 95.  An older man was driving from Canada into Houlton in his pickup, lost control due to the deteriorating road conditions, crossed into the left lane, went up a snowbank into the guardrail where his vehicle rolled down a steep embankment.  The crash was not visible from the roadway.  The man was able to crawl up the embankment where he was seen by another motorist who reported the incident.  The man was transported to the emergency room at Houlton Regional Hospital for serious but not life-threatening injuries.  The left lane of I-95 southbound was closed for approximately three hours while the vehicle was removed.