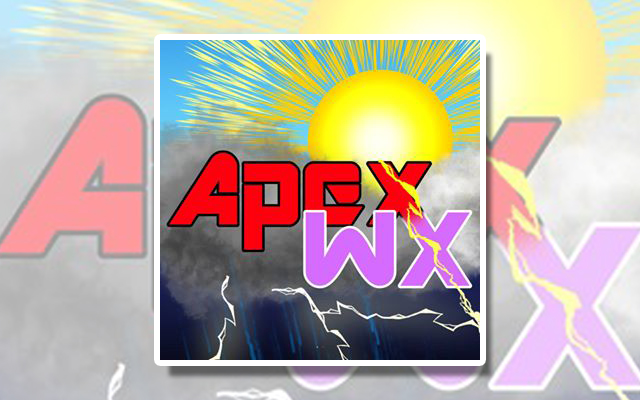 St. John Valley weather for Dec. 21-27, 2022
3-Day Outlook: Wednesday- Friday
A significant storm is expected to affect the Valley this weekend.
Surface high pressure is expected to build across the Valley today as an upper-trough to the north will graze northern Maine. Mostly cloudy skies and a slight chance for some isolated snow showers are expected for the Valley today into the evening hours. Mostly cloudy skies tonight give way to partly cloudy skies early Thursday as high pressure continue to builds across the area. Clouds begin to increase Thursday afternoon with mostly cloudy skies overspreading the SJV Thursday night as a powerful low pressure area over the Ohio Valley begins to affect the region.
Snow is expected to overspread the SJV after midnight with snow continuing into Friday morning as a warm front associated with the low pressure system lifts across the Northeast. Snow will continue into Friday afternoon before the low's occluded front draws warmer air into the region producing a changeover to rain Friday evening. Rain, heavy at times, will continue overnight into early Saturday. Snowfall amounts in the 2-4 inch range with rainfall up to one-half inch by Friday evening are currently expected. Another 3/4 to 1-inch rainfall are expected Friday night into Saturday morning.
The NWS Caribou Hazardous Weather Outlook notes that an extended period of snow and/or wintry mix could result in slick travel through sunset Friday. The wintry mix will change to rain and rain will be heavy at times during the evening. Rainfall and snow melt will result in significant runoff and potential flooding of area creeks, streams and main stem rivers. In addition the potential exists for strong to damaging winds that will cause impacts. Saturday morning the potential exists for a flash freeze that may cause slick travel conditions as colder air moves back into the region behind the occluded front.
A strong low-level jet will move across the area Friday into Friday night with very strong winds mixing down to the surface. In the morning winds will increase to 10-15 mph and in the afternoon increase to 24-31 mph with gusts as high as 54 mph possible Friday afternoon/evening.
Today and Tonight / Winter Solstice at 4:48 pm EST
Mostly cloudy with a high near 30 degrees. Southwest wind 3-5 mph.
Tonight, mostly cloudy with a low near 10 degrees. West wind around 3 mph becoming northwest after midnight at 2 mph. 
Thursday, Dec. 22
Partly cloudy early then partly sunny in the afternoon with a high near 23 degrees. Southeast wind around 2 mph.
Thursday night, mostly cloudy with a 70 percent chance for snow after midnight. Low near 16 degrees. East wind 3-6 mph. 
Friday, Dec. 23
Mostly cloudy with a 100 percent chance for snow changing to rain in the afternoon.  Precipitation totals in the 0.50-inch range with 2-4 inches snowfall possible. High near 37 degrees. East wind increasing to 25-30 mph gusting to 50 mph in the afternoon.
Friday night, cloudy with a 100 percent chance for rain with 3/4 to 1 inch possible. Low near 25 degrees. Southeast wind 31-39 mph with gusts to 54 mph possible.
4- to 7-day Outlook: Saturday-Tuesday 
A rain snow mix is expected early Saturday that tapers to snow showers which continue through the day before ending Christmas Eve. Mostly cloudy skies are anticipated Saturday night with temperatures falling into the lower teens by Sunday morning. High pressure builds into the region Saturday afternoon through Tuesday. However, upper-level troughing over the region will keep partly sunny to mostly cloudy skies and cold conditions across the Valley for the period.
Saturday, Dec. 24 / Christmas Eve
Mostly cloudy with a rain/snow mix in the morning tapering to snow showers. 30 percent chance for precipitation. High around 25 degrees. South wind 8-14 mph.
Saturday night, mostly cloudy with a low near 13 degrees. South wind 0-7 mph.
Sunday, Dec. 25 / Christmas Day
Mostly cloudy with a high near 20 degrees. Southwest wind 8-14 mph.
Sunday night, partly cloudy with a low near 10 degrees. Southwest wind 0-7 mph.
Monday, Dec. 26 / Boxing Day
Partly sunny with a high near 20 degrees. Southwest wind 8-14 mph.
Monday night, partly cloudy with a low near 9 degrees. Southwest wind 0-7 mph.
Tuesday, Dec. 27
Partly sunny with a high around 24 degrees. 20 percent chance for afternoon snow showers. Southwest wind 0-7 mph.
Tuesday night, partly cloudy with a low near 9 degrees. West wind 0-7 mph.
8- to 14-day Trends: Wednesday, Dec. 28, 2022-Tuesday, Jan. 3, 2023
Above normal temperatures / Near normal precipitation
Note: Computer model precision diminishes the further into the week the forecast projects. Check the Fiddlehead Focus for weather updates with more current information.
The Week Ahead is the work of UMFK Professor Joseph E. Becker based on personal weather station data, various computer forecast models, and information that the National Weather Service, NOAA, and other weather resources provide.