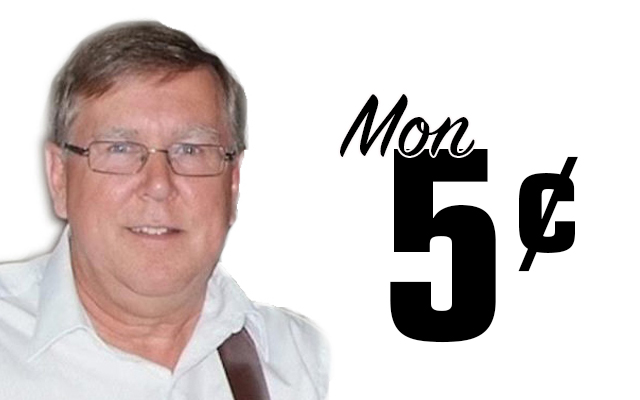 La lettre T
Le mois d'juin enfin. Ca s'peut tu? J'me r'semble que ça pris une éternité pour voir le mois d'juin. On a eu quelques jours de chaleur l'mois d'mai, so, faut trop chialler, j'crée b'en.
Le Club Français, avec sa maison a Madawaska, recommence la pré-maternel en français. Le nom est changé a Ma Petite École pi ça va être au Tech Center a Frenchville. Les programmes français après l'école a Fort Kent pi Madawaska commence eux autres itou. La ça s'appel Mes Amis. Watchez pour le press release qui s'en vien.
Entre temps, voici la lettre T.
tabarnouche – mild epithet
tabarsac – mild epithet
tabarshouére – mild epithet
t'a fini, pouce l'potte – literally: if you're done, put the (piss)pot away; if you're finished, put your things away
t'a fini, tasse toué – literally: if you're finished, move over
t'a fini, torche toué – literally: if you're finished, wipe your butt; make sure the thing is completely done and clean up after yourself
tchien bon, tchien fôre, lâche pas, t'es môrt – literally: hang well, hang tough, don't let go, you're dead; hang on for dear life
tchien toué l'côre dûre pi les oreilles molles – literally: keep your body hard and your ears soft; hang in there and hope for the best
ten'e de croyance – gullible
t'engraisse – literally: you're putting on weight; what to say when someone hiccups
thé de St-David – literally: St. David tea; weak coffee
tiquette – ticket
'tit bec – literally: small mouth; finicky eater
touahsses – three of anything femine
tu fait une meilleur porte qu'un chassis – literally: you're a better door than a window; you're in front of me (I can't see)
tu ira pas shier loins avec ça – literally: you won't go crap far with that; what you have is insufficient, there isn't enough
tu mène du train pour ton p'tit core! – literally: you make a lot of noise for your little body; you're making too much noise!
tu va faire un homme avant ta mére – literally: you"ll be a man before your mother (back-handed compliment or back-handed insult, depending on the circumstances)
Don Levesque is a Grand Isle native who worked in community journalism for almost 35 years. He was the publisher and editor of the St. John Valley Times for 15 years prior to retiring in 2010. He wrote a weekly newspaper column, called Mon 5¢, in the Valley Times for more than 20 years. He has been inducted into the Maine Journalism Hall of Fame and the Maine Franco-American Hall of Fame.