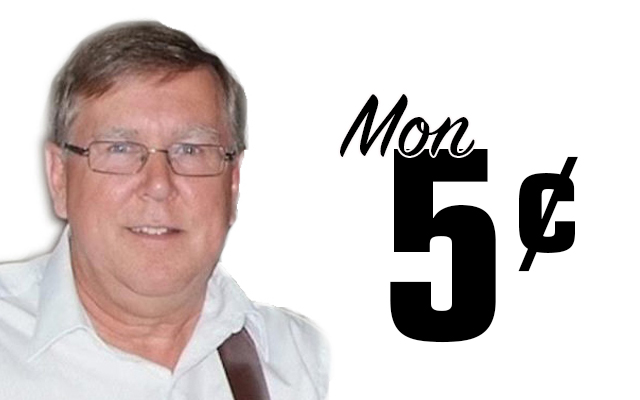 Les lettres Q, R, S
Q – Tonthétutatoux?
A – Ton thé tu ta toux? (Your tea kill your cough?)
Q – Latteôtétrouyest
A – Latte oté, trou y est. (Slat removed, there's a hole.)
Those riddles are probably older than the road. You have to say each of them tied together, as one long word, obviously. Mon père m'a montré ça quand j'étais très jeunes. Il en avais peut-être d'autres mais je m'en souvien seulement ces deux la.
C'est le mois de mai déja. Y avais une statue d'la Sainte Vièrge en arrière du couvent pi ontt s'mettais d'boute allentours d'la statue pi les bonnes soeurs nous faisais chanter: C'est le mois de Marie, c'est le mois le plus beau …" Mais, ça aussi, je m'en souvien seulement quelques paroles. 
C'est la vie, mes ami(e)s.
En tous cas, voici les lettres Q, R, et S.
Q
que l'bon yeux benisse! – literally: let God bless it; forget about it!; it's no use!
quelle main tu t'torche? – literally: which hand do you use to wipe your ass?; are you right-handed or left-handed?
que l'djahbe l'barce – literally: let the devil rock him; the hell with him!
R
rabôter – to ramble; speak nonsense
raboudiner – crumble; crushed
rède-maige – literally: stiff-thin; very thin person
rire a'table, braillier avant de s'coucher – laugh at the table, cry before bedtime
rôder – loiter
runner– to operate or drive something
S
se l'vée les côtes su'l'long – literally: get up with ribs pointing horizontally; to wake up still tired.
se r'gricher – to begin to get angry
s'a planche – literally; on the board: top speed; in a big hurry
shipper – send
sofa – sofa
solage – building foundation
soupe a rien – literally: nothing soup; very watery soup with few ingredients
souris chaude – literally: hot mouse; bat
stacose – because
s't'un autre chatte a batte – literally: that's another cat to fight; that's something entirely different
s't'un chat battu – literally: that's a beaten cat; forget about it!
sucre a la crème – literally: cream sugar; fudge (crème pur, d'la cassonade pi des fois avec des walnuts.) It could be either hard or soft depending on who prepared it.
su'lle – on top of
su' les planches – literally; on the boards: dead
Don Levesque is a Grand Isle native who worked in community journalism for almost 35 years. He was the publisher and editor of the St. John Valley Times for 15 years prior to retiring in 2010. He wrote a weekly newspaper column, called Mon 5¢, in the Valley Times for more than 20 years. He has been inducted into the Maine Journalism Hall of Fame and the Maine Franco-American Hall of Fame.