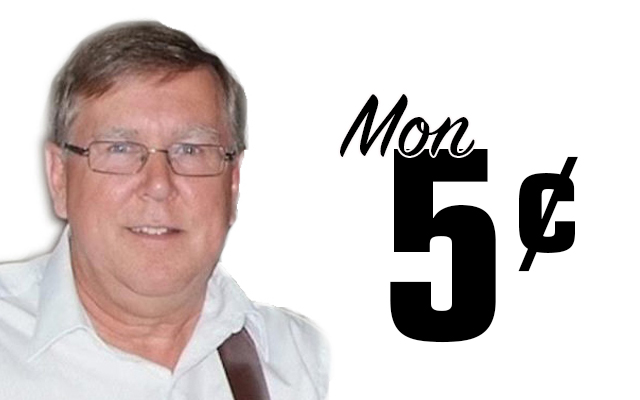 Les lettres O pi P
Here is a very very old riddle en français: 
"Tonthétutatoux?"
What does it mean? 
En voici une autre:
"Latteôtétrouyest"
What does this say?
Réponses le mois prochain.
En tous cas, le mois d'avril arrive en fin. J'espère que les grosses tempêtes de neige son fini pour s't'hiver.
Moi shu prèt pour du beau temps chaud et même un peut d'humidité.
En attendant l'mois d'mai, voici les lettres O et P:
obédon – or else
on a jamais eu une crotte de volé – literally: we never had a turd stolen; why we never lock our doors; don't be overcautious
on bati pas une église – literally: we're not building a church; it's good enough as it is
ont s'grafigne pas les yeux avec des branches – literally: we don't scratch our eyes with branches; we're moving up in society
on s'la woira – literally: we'll see each others; see you later
ote – remove, as in, ote ta ch'mise, or ote toué de d'la
o-vert-all (over all) – blue jeans
P
pas étile – useless
pandore – affectionate term for small mischievous male child
Papineault – a man named Pelletier from Eagle Lake who died in a patch of woods outside Fort Kent on the Frenchville Road in the late 1940s or early 1950s
pas d't'afaite – not quite
pas pour sauver ça mére su'l'potte – literally: not to save his mother on the (piss)pot; one who categorically refuses to do something
patate – literally: potato; large wind-up alarm clock
patates a Bernard – literally: Bernard's potatoes; once a popular local dish patates tranchées très minces avec grillades de porc ou boeuf
pas un chien! – literally: not a dog!; nobody
pavina – highbush cranberry
petteu d'brou – literally: to fart foam; bullshit artist
Pisahgô – What'sisname
piyainque – only, as in "j'en est piyainque deuses."
place de banc – literally: place on the bench; annual cost to reserve a church pew for your family; rental or lease amount
plusse tu brasse d'la marde, plusse que ça pu – literally: the more you stir shit, the more in stinks; leave well enough alone
pôrôt – leek
poulette grasse – literally: fat chick(en); beach plum (supposedly "delicious")
porte-a-feuille – literally: sheet carrier; wallet or purse
porter l'buckette – literally: carry the bucket; be the last one
p'tit coeur de poule – literally: little chicken heart; easily nauseated
puni su'l'champ – literally: punished on the field; punished in the act (while doing something bad or evil)
Don Levesque is a Grand Isle native who worked in community journalism for almost 35 years. He was the publisher and editor of the St. John Valley Times for 15 years prior to retiring in 2010. He wrote a weekly newspaper column, called Mon 5¢, in the Valley Times for more than 20 years. He has been inducted into the Maine Journalism Hall of Fame and the Maine Franco-American Hall of Fame.