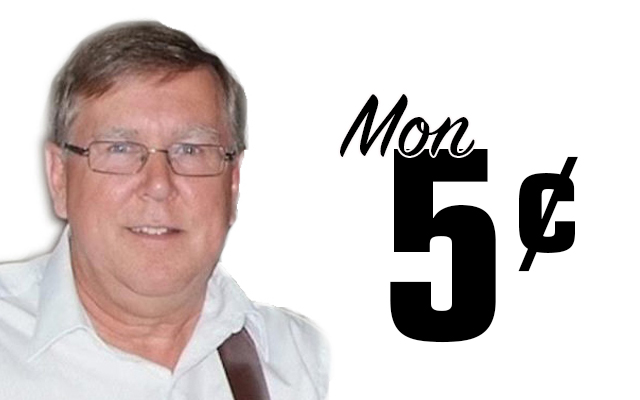 Les lettrers M pi N
J'écris ceci le jour ou la Russie vien d'envahir son voisin l'Ukraine. War is proof of human failure, que j'ai lu en quelque part. Pi j'y crois.
Les pire dans tous ça sont ceux qui n'ont pas d'armes, pas d'défense et pas d'éspoirs. Les gens ordinaire de l'Ukraine. Ceux qui travaille a tous les jours, qui aiment leurs famille, leurs ville ou petit village, qui ont rien a dire dans l'enfer de guerre. Lambs to the slaughter. Il n'y a pas de guerre sanitaire, il n'y a pas de guerre saine, il n'y a pas de petite guerre pour ceux qui se font attaquer.
Okay, il faut se changer les idées.
Voici les lettres M et N:
maige comme un chicôt – literally: thin as a small branch; very skinny
maige-sec – literally: thin-dry; very thin person
maige comme un coin pi la tête comme un pôrôt – literally: thin as a corner and head like a leek; very thin and bald person
mange des ners! – literally: eat nerves (gristle); you get nothing!
mangeu d'boulusses – literally: eat small balls (pills); hypocrite who always goes to communion
marchance – bad luck
marcher 'es fesses serrées – literally: walk with your cheeks squeezeds together; to walk slowly and carefully
marci l'bon yeux pi l'cook – literally: thank God and the cook; what to say after a good meal
mean business – v. serious; as in "J'mean business, la, moue!"
met une croix! – literally: make a cross; what to say when you have very good luck
Michigan – just off South Perley Brook Road, Fort Kent, ME
mon p'tit chou – literally: my little cabbage; my little darling
mourire les bras croches – lazy (die with your arms crossed); in immediate danger (you'll die before you have time to uncross your arms)
mouscaté – half drunk/half sober
myahker – make a noise while chewing
N
nez platte – literally: flat nose; to run into an object
niaisser – loiter; waste time
noire comme les sept péchés capitaux – literally: black as the seven deadly sins; very black
nouelle – noël
Don Levesque is a Grand Isle native who worked in community journalism for almost 35 years. He was the publisher and editor of the St. John Valley Times for 15 years prior to retiring in 2010. He wrote a weekly newspaper column, called Mon 5¢, in the Valley Times for more than 20 years. He has been inducted into the Maine Journalism Hall of Fame and the Maine Franco-American Hall of Fame.