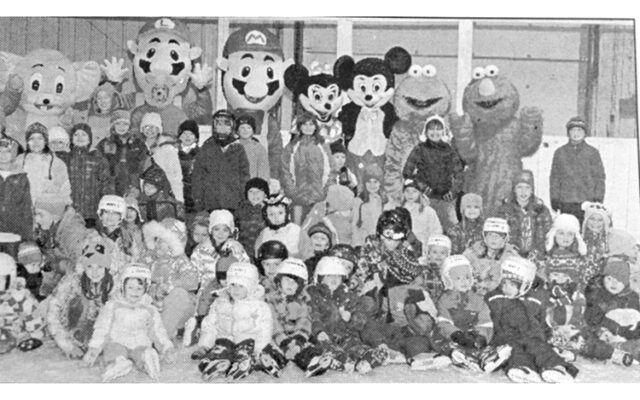 SJ From Files 7.22
Characters on ice - The Madawaska Recreation Department's "Characters on Ice" event on Sunday, Feb. 12, 2012, was "a success" with more than 250 spectators at the Multi-Purpose Center, according to Dain Boucher, program director for the department. The 2012 Madawaska Project Graduation students helped to make the characters come to life, Boucher said. (File 2012)
From our Files – Week of February 16, 2022
50 Years Ago — Feb. 17, 1972
   Clifford Roy's speech at school — "Working together for a better place to live" was Clifford Roy's theme as he spoke to Mrs. Muriel Cote's third grade at Market Street School in Fort Kent. Roy visited the school to further explain "wise use of our natural resources."
Slides taken in the valley were shown to illustrate ideas such as erosion ditches, tree farms, farm ponds, and wildlife preservation. Greater importance was put on the idea that all conservationists try to prevent erosion and keep our waters clean.
25 Years Ago — Feb. 12, 1997
Maine Guard family unites for country — Michael Bresett of Van Buren and three other members of that family joined the Maine Army National Guard during a ceremony in Portland Jan. 30, 1997. Bresett's two sons, Joshua and Michael II, and son-in-law Michael Stanco were also sworn in as the largest family in memory to join the Maine National Guard at one time.
10 Years Ago — Feb. 15, 2012
The recreation department brings childhood favorites to life — The Madawaska Recreation Department's "Characters on Ice" event on Sunday, Feb. 12, 2012, was "a success" with more than 250 spectators at the Multi-Purpose Center, according to Diane Boucher, program director for the department. The 2012 Madawaska Project Graduation students helped to make the characters come to life, Boucher said.