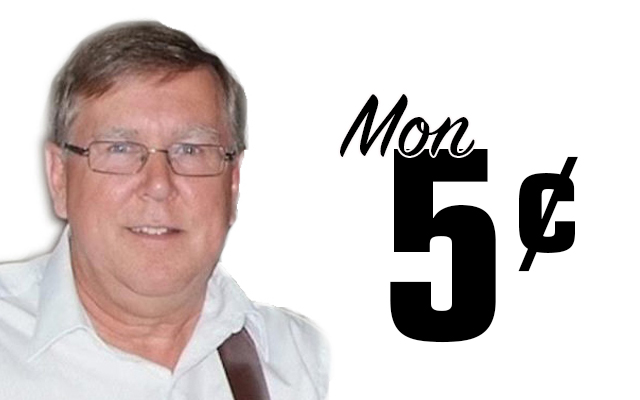 Les lettres I pi J
Well, les fêtes ont passé pas mal comme une base messe. Pas trop d'visite, pas trop d'neige, pi pas trop d'voyageage. Comme vous savez, ça fait deux ans qu' c'est d'même pi j'crée b'en qu'ont a pas fini avec toute les nouvelles sortes de covid.
Ca pourais être pire. Ont pourais être comme les paye pauvres qui peuvent pas afforder les vaccins. Pauvre eux autres, toujours les derniers en ligne, toujours les premiers a soufrir.
Tête b'en l'année 2022 va être meilleur pour eux autres pi pour nous autres aussi. C'est ça que j'vous souhait: un 2022 un peut meilleurs avec une bonne santé physique et une bonne santé mentale. J'me r'semble que c'est pas trop demandé de la vie. Et la paix, je vous souhaite aussi la paix.
Voici les lettres i pi j:
idée d'penser – piece of mind ("donnes'y ton idée d'penser!")
il neige a'pelter – literally: it's snowing shovelfuls; snowing very hard
J
j'ai une graine dans 'n oeil – literally: I've got a speck in my eye; what to say when you deep-stratch your butt
j'doué en aouère d'la motié d'shié – literally: I must have pooped about half  (of my allocation); I'm getting old
j'en shie pas de tça! – literally: I don't poop any of that; I don't have any!
joual vert – literally: green horse; mild epithet
j'parle au djahbe – literally: I'm speaking to the devil; I just got a premonition
j'te signe un papier! – literally: I'll sign you a paper; I guarantee you!
julement – quite a bit, as in, "Y en a julement."
j'va dire comme ont dit des fois – literally: I'll say as we sometimes say; what to say before stating a cliché
j'va t'montrer yousque la chatte a mis ça – literally: I'll show you where the cat put it; I'll show you!
j'va t'montrer yousque l'oure a mis ça – literally: I'll show you where the bear put it; I'll show you!
Don Levesque is a Grand Isle native who worked in community journalism for almost 35 years. He was the publisher and editor of the St. John Valley Times for 15 years prior to retiring in 2010. He wrote a weekly newspaper column, called Mon 5¢, in the Valley Times for more than 20 years. He has been inducted into the Maine Journalism Hall of Fame and the Maine Franco-American Hall of Fame.