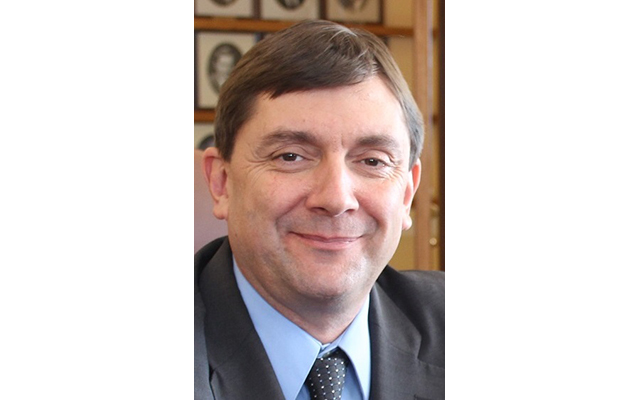 JACKSON_HEADSHOT_-_NEW_19643818
Sen. Troy Jackson (D-Allagash) Contributed
Honoring our Maine veterans with action
To truly honor Maine veterans, we must match our words of profound gratitude with action. It's why my colleagues and I in the Maine Legislature continue to prioritize legislation that supports our veterans, servicemen and women and their families, and Gold Star Families. 
 For many veterans, the transition back into civilian life is extraordinarily difficult. One of the challenges is skyrocketing property taxes. This year, I proudly cosponsored a law that makes it possible for municipalities to provide Maine veterans with additional property tax relief. As a state with more than 100,000 veterans, this is just one way we can ease that transition and say thank you.
 Serving our country can also take a toll on an individual's mental and physical health. We owe it to our veterans and their family members to make sure they can get the health care they need upon their return home. For too long, much of the focus was on physical health care. A few years ago, Maine set up a pilot program to ensure our veterans could access the necessary mental health support. This year, I'm thrilled that Maine lawmakers were able to make that important pilot program permanent. Our veterans have never turned their back on us. Now, in their hour of need, we cannot turn our backs on them. 
It's also important to recognize the profound sacrifice families of active-duty military members make in service to our country. Whether it's going for long periods of time with a loved one overseas or having to move across the country, it cannot be easy. As a legislature, we've worked hard to make it easier for servicemen and women, and their families, to transition to life in Maine. 
 This year, we passed a new law to help veterans and their spouses to find work upon their move to Maine. The new law will allow veterans, active-duty members of the military and their spouses to obtain temporary licenses or certificates in Maine if they held a similar occupational license in another state. Instead of waiting around for paperwork to go through, these qualified professionals can get to work right away, fulfilling licensing requirements and filling workforce shortages. It's a win for working families and the state.
 At times, the life of a military family can also be tough on kids. It's why the Maine Legislature passed a new law to establish the Purple Star School program, recognizing schools that provide strong services to military-connected kids. The goal is to ensure military kids have the support they need, whether they just moved to a new school in Maine or have a parent overseas. The program also ensures that military kids living in Maine are eligible for in-state tuition at the University of Maine System, the Community College System or Maine Maritime Academy. Kids shouldn't be penalized if their family has to move during their senior year and were unable to establish residency before going off to secondary education.
 Finally, we couldn't forget about our Gold Star Families. I'll be honest, nothing we do in the Maine Legislature could ever erase the pain felt after a loved one has made the ultimate sacrifice in service of this country. However, we must recognize their sacrifice, honor their loved one's memory and help them find peace. It's why the Legislature passed a new law providing free day pass entries to all families entering a state-owned park or historic place with Gold Star Family registration plates. 
 As always, please feel free to contact me with any questions, concerns, or ideas for bills.  
Sen. Troy Jackson, D-Allagash, is Maine Senate president. He can be reached at either 207-287-1500 (office) or 207-436-0763 (cell), or via email at Troy.Jackson@legislature.maine.gov.