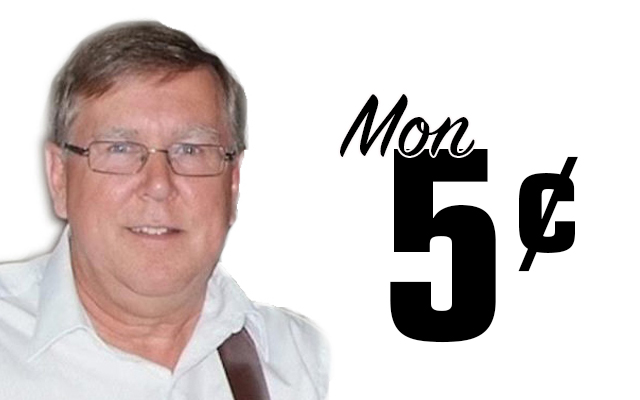 Patois: fin de la letter D
La douane entre le Maine et le Nouveau-Brunswick est quissment ouvert. Les Americains peuvent aller au Canada mais les Canadians peuvent pas m'nire au Maine. 
C'est supposé d' changer dans une couples de s'maines mais shu pas sure encore. 
Va tu fauloire que tous l'monde s'fende en quatress pi remplisent toute sortes de formule pi avoir un test icitte pi un teste la bas pi encore un autre test après ça?
Shu pas contre les testes ni contre remplire des formules, mais si tu veut juste aller diner d'l'autre bôrd, ça vaut tu la pienne? Ont voiras b'en, I guess.
Voice le reste de a lettre D:
dit moué pas! – literally: don't tell me!; say it isn't so
dit pinutte sans rire – literally: say peanut without laughing; are you lying?
djèppe – wasp
djibou d'nuite – literally: night owl
doller up – dress well
donner l'djahbe – literally: give the devil; scold
dôre su' tes deux oreilles – literally: sleep on your two ears; don't worry
dorioter – linger, waste time
dorlotté – linger, waste time
dormir par sur-saut – literally: sleep on and off; toss and turn
doux comme une fesse de bébé – literally: soft as a baby's fanny; very soft
doux comme une fesse de maitresse d'école – literally: soft as a school teacher's fanny; very soft
drette – straight
dropper comme un casque – literally: drop like a hat; fall suddenly, faint
du file a r'teurde – literally: thread to twist; not an easy task
du pain s'a planche – literally: bread on a board; very busy
dure comme du fer – literally: hard as iron; hard as a rock
dzigger – ("er" pronounced in English); to dig potatoes, potato harvester
Don Levesque is a Grand Isle native who worked in community journalism for almost 35 years. He was the publisher and editor of the St. John Valley Times for 15 years prior to retiring in 2010. He wrote a weekly newspaper column, called Mon 5¢, in the Valley Times for more than 20 years. He has been inducted into the Maine Journalism Hall of Fame and the Maine Franco-American Hall of Fame.