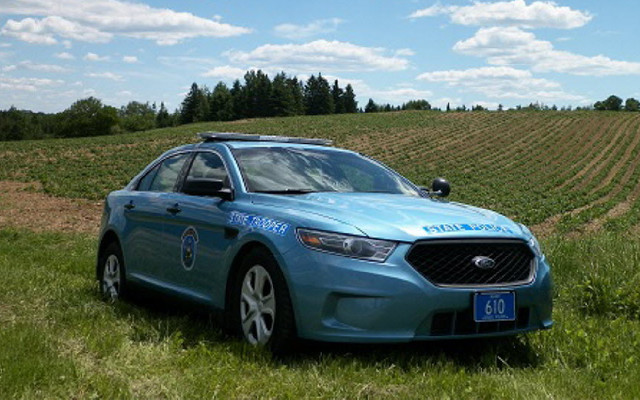 MSP_F
Maine State Police - Troop F - Aroostook County.
Maine State Police Troop F Report, July 12-18, 2021
Editor's Note: An arrest or summons does not constitute a finding of guilt. An individual charged with a crime is presumed innocent unless and until proven guilty at criminal proceedings.
HOULTON, Maine — The Maine State Police Troop F barracks in Houlton responded to a number of calls for service during the period of July 12-18, including the following.
Monday, July 12
LITTLETON — Trooper Kilcollins is investigating a complaint from the Maliseet Tribe in Houlton.  They received notification from their bank that one of their checks had been cashed in San Diego, California.  It was found that the check was counterfeited using the tribe's banking information.  Tr. Kilcollins is working to develop leads in this case.
MARS HILL — Tr. Kilcollins is actively investigating the theft of a catalytic converter in Mars Hill.  JDR left their 2019 Ford pickup, used at their shop, parked near the building and someone over the weekend came and cut the catalytic converter.  Tr. Kilcollins is actively working leads in this investigation. 
FORT FAIRFIELD — Cpl. Casavant took a criminal mischief complaint from the town of Fort Fairfield after they discovered someone had damaged property that was set up for the Potato Blossom Festival.  The investigation is ongoing. 
Thursday, July 15
ALLAGASH — Tr. Desrosier was conducting traffic enforcement and observed a vehicle in the middle of the road as it rounded a corner and was speeding.  Tr. Desrosier stopped the car and discovered a male juvenile, who only had a permit, driving with another juvenile in the vehicle.  Tr. Desrosier contacted the parents of the kids to come get them and issued the driver a summons for operating without a license.
WALLAGRASS — Tr. Martin pulled over a vehicle for speeding in Wallagrass.  As he conducted his roadside investigation, he learned that the driver of the vehicle also had a suspended driver's license and was on probation.  As a result of the information he learned, the driver was searched and was found to be in possession of drugs.  The local man was charged with operating after suspension and possession of methamphetamine.
Friday, July 16
SHERMAN — Tr. Saucier responded to a residence in Sherman for a verbal dispute after a 31-year-old Patten man showed up at the caller's residence uninvited.  The suspect left before Tr. Saucier arrived and Tr. Saucier was unable to locate him in the area.  The man is on conditions of release and is also suspended.  Tr. Saucier will be charging him with operating after suspension, violating conditions of release, as well as traffic violations in relation to the incident once he is located. 
MASARDIS — Sgt. Haines responded to a suspicious incident in Masardis after a man called to report finding a large item wrapped in a tarp with clothes nearby.  Sgt. Haines was able to determine that it was the remains of an animal inside the tarp. 
Saturday, July 17
EAGLE LAKE — ​​ Tr. Martin responded to Eagle Lake when a property owner reported damage had been done to one of his buildings.  It appeared that entry had been made into the facility, but nothing had been stolen.  The investigation is active and still ongoing.