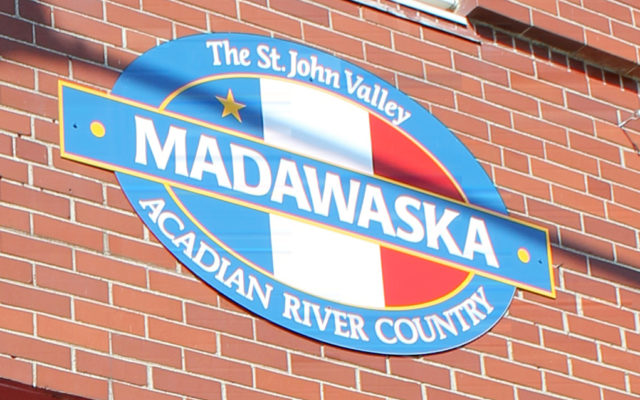 Madawaska Town office 1 cropped
(File photo | SJVT)
Madawaska will send Second Amendment sanctuary decision to residents
MADAWASKA, Maine — Residents of Madawaska will vote on whether the town becomes a Second Amendment sanctuary at this year's annual town meeting. The Board of Selectmen considered adopting a sanctuary resolution at its April 6 meeting, but ultimately chose to send the decision to voters. 
The board voted 4-1 against adopting the resolution themselves. The vote followed a discussion in which Selectman Laurie Gagnon proposed that taxpayers decide the matter, allowing the board to remain politically neutral. While Second Amendment sanctuary resolutions pop up across the state, Madawaska is the first town in Aroostook County to send its resolution to town meeting. 
"I feel like this is a very political thing," Gagnon said. "I think that a lot of the people's thoughts about something like this run along party lines. And because I feel like as a board we should not be taking a political side, I'm not willing to sign the resolution as is, but I would be willing and would like to recommend we put it as a warrant and let the voters decide."
A resident of Madawaska submitted the resolution, taking the wording directly from Fort Fairfield's — the first in a recent movement of similar resolutions. Since Fort Fairfield made national waves with its decision in January, Van Buren and Caribou have adopted resolutions — Van Buren's just the third in the state. The first Maine town to pass a resolution was Paris in 2019.
The movement has charged forward, despite ongoing uncertainty about the legal power of such a resolution. Madawaska Police Chief Ross Dubois submitted a statement to the board echoing this sentiment, and calling the resolution a "feel good measure" with little actual bearing on firearm law. 
"In the event of any conflicts about Second Amendment rights, federal law supersedes state
law and local ordinances," Dubois wrote. "The Federal District Court in our state has the authority to determine whether any infringement on your firearm rights — local, state, or federal — is constitutional."
Selectman Dan Daigle was the sole vote in favor of ratifying the resolution at Tuesday's meeting. 
"I have lost total confidence in everything at the state and national levels," Daigle said. "We are down to where the rubber meets the road and the individual communities as well as individuals are going to have to stand up for their rights. I think it's in the best interest of the citizens of Madawaska to go ahead with this."
That said, Daigle ultimately joined in a unanimous vote to put the issue before town residents to decide.
Town Manager Gary Picard said that the board would likely review and alter the wording of the resolution before town meeting. Madawaska has not yet scheduled its annual meeting, but it traditionally takes place in June.