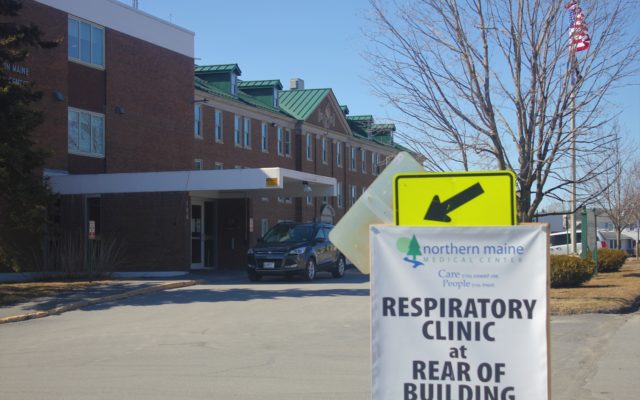 34042561_H26389477
A sign at Northern Maine Medical Center in Fort Kent directs people to its COVID-19 testing area. (Jessica Potila | SJVT)
Fort Kent Registry of Deeds closed indefinitely due to COVID-19 exposure
FORT KENT, Maine — The Fort Kent Registry of Deeds building will be closed until further notice after an employee at the building tested positive Tuesday in a COVID-19 antigen test. 
Another employee who works directly in the registry area of the building has been advised by their medical provider that they must wait five to seven days before they are tested for the virus, Aroostook County Administrator Ryan D. Pelletier said.
"There are other employees who work in the building; however, none of them are considered a close contact at this point," Pelletier said. 
Anyone who may have been in the Registry of Deeds building over the past 14 days should consult with their medical provider, Pelletier said. 
"We will re-evaluate the situation as it develops and keep the general public informed as much as possible," Pelletier said.