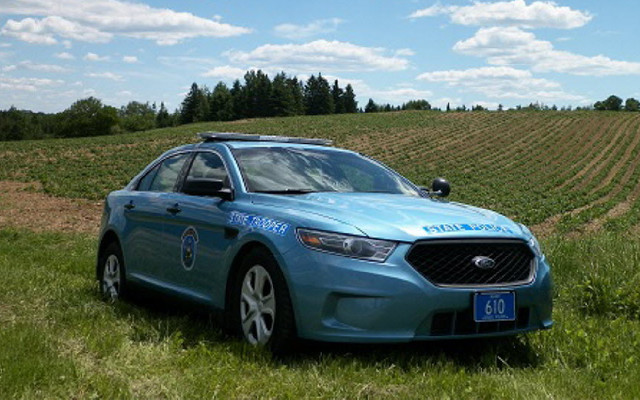 MSP_F
Maine State Police - Troop F - Aroostook County.
Maine State Police Troop F Report, Dec. 14-20, 2020
Editor's Note: An arrest or summons does not constitute a finding of guilt. An individual charged with a crime is presumed innocent unless and until proven guilty at criminal proceedings.
HOULTON, Maine — The Maine State Police Troop F barracks in Houlton responded to a number of calls for service during the period of Dec. 14-20, 2020, including the following.
Tuesday, Dec. 15
HOULTON — Tr. Mahon was parked in Houlton at the District Attorney's Office when a vehicle pulled up to speak with him. After speaking with the female operator, Tr. Mahon learned her license was under suspension. Tr. Mahon charged the 44-year old Island Falls woman with OAS and arrangements were made for the vehicle. 
ISLAND FALLS — Tr. Saucier responded to an apartment building in Island Falls after the property owner returned from a month-long trip to find several people had moved in to two different apartments without permission. The subjects were issued trespass warnings and told to move out within 48 hours. 
Thursday, Dec. 17
HAINESVILLE — Tr. Rider responded to Haynesville and met with a local man after he reported that he had been assaulted by his neighbor. Tr. Rider learned that the man and his neighbor had some history with each other, and the man had gone onto the complainant's property to confront him over something. The pair exchanged words and then the man reported he was assaulted. The man's neighbor was not immediately located and a warrant for his arrest was applied for.
Friday, Dec. 18
BANCROFT — Tr. Sylvia and Sgt. Haines responded to Bancroft after a female reported a male pointed a gun at her as she was driving stemming from a neighborhood dispute. As a result of the investigation, Tr. Sylvia charged the 44-year old Bancroft man with criminal threatening and seized a shotgun.