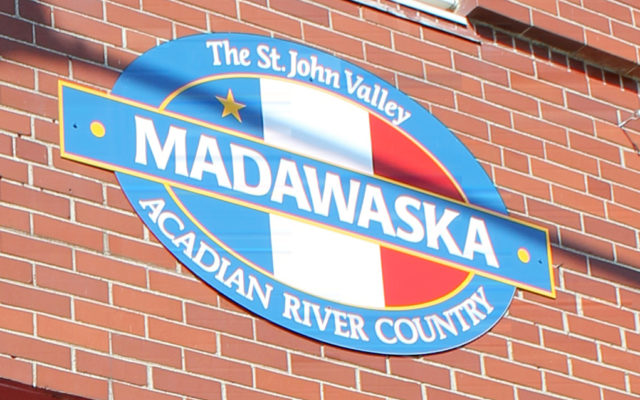 Madawaska Town office 1 cropped
(Don Eno | SJVT)
Madawaska selectmen to meet Tuesday
MADAWASKA, Maine — The Madawaska Board of Selectmen will meet at 5:30 p.m. on Tuesday, Dec. 15, 2020, at the
Madawaska Town Office Council Chambers, with public participation via Zoom.
Chairman Doug Cyr will call the meeting to order and establish a quorum.
• Pledge of Allegiance.
• Public Participation; closed to in person participation, participation via written comments. This portion of the meeting is to allow the public to inform the Board regarding their concerns. During Board of Selectmen meetings held via Zoom, persons interested in addressing the Board shall do so by submitting written comments to the Town Manager no later than noon on the day of the Board Meeting. Comments received will be distributed to the Board and read aloud. Please be advised that individuals addressing concerns will be placed on the Board's next regular meeting agenda unless the issue addressed is one of an emergency nature. The Chairperson or Acting Chairperson will use his/her discretion as to whether action on any particular issue should be taken at this meeting. Items regarding personnel issues or town employees cannot be discussed in open session.
ARTICLES OF BUSINESS
Article 1 To Consider the Board Meeting Minutes of November 24, 2020.
Article 2 To Consider the Treasurer's Warrant's
Article 3 Other Business, Board Member Updates.
Article 4 Presentation by Woodard & Curran on the Sewer Department Upgrades Project.
Article 5 Town Employee Years of Service Recognitions.
Article 6 To Consider the Re-appointment of two Planning Board Members.
Article 7 To Consider a Special Entertainment Permit for the American Legion Post #147.
Article 8 To Consider an MDOT Agreement Pursuant to 29-A MRSA § 2382, for the Town to Issue Construction Municipal Overlimit Permits to Contractors of the International Bridge Project.
Article 9 To Consider an Offer for the Purchase Restaurant Equipment of the Former Orchids Restaurant, Assets Held by the Town of Madawaska UDAG Program.
Article 10 To Consider an Application For Abatement of Property Taxes for Personal Property Account 76.
Article 11 To Consider an Emergency Medical Technician Memorandum of Understanding Between the U.S. Border Patrol, Houlton Sector and the Madawaska Ambulance Service.
Article 12 To Consider the Request by the New England Police Benevolent Association for Police Local Union 608 Contract Negotiations.
Article 13 Review of the Board of Selectmen By-Laws.
Article 14 Manager's Report.
Adjourn