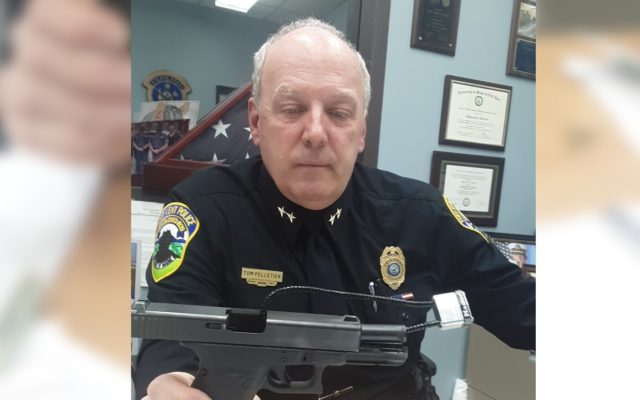 SJ-Gunlocks-101120
Fort Kent Police Chief Tom Pelletier demonstrates how a gun lock can prevent a firearm from discharging. The Fort Kent Police Department is giving free gun locks to any citizens who want them. (Jessica Potila | St. John Valley Times)
Fort Kent police give away free gun locks
FORT KENT, Maine — The Fort Kent Police Department is giving away several hundred free gun locks to the public.
The devices can be adapted to fit most any gun to prevent it from being loaded or accidentally discharged, Fort Kent Police Chief Tom Pelletier said. 
The Fort Kent Police Department, along with other Aroostook County police departments, received the gun locks from The Aroostook County Chiefs Association, which in turn received them from a grant provided by the Department of Veteran's Affairs to promote gun safety. 
For information or to obtain a free gun lock call the Fort Kent Police Department at 207-834-5678.