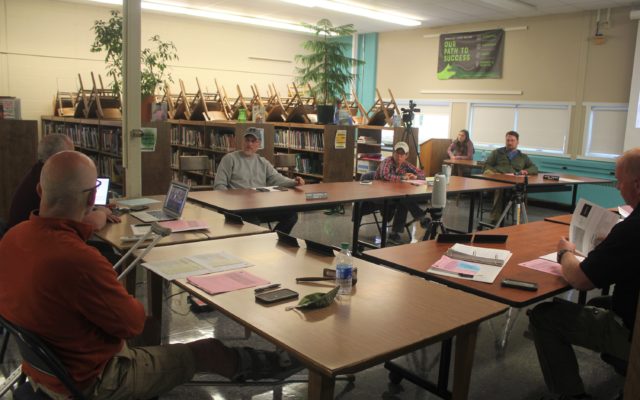 sad27board2
The SAD 27 board of directors met on Thursday, June 4 in Fort Kent. (Jessica Potila | St. John Valley Times)
SAD 27 seeks candidate to fill school board vacancy
FORT KENT, Maine — The SAD 27 Board of Directors is seeking a candidate to fill a vacancy created by the resignation of board member Clarence "Cur" Soucy.
Soucy, who represented Subdistrict 2, cited personal reasons for leaving the position effective Friday, Oct. 30.
Subdistrict 2 encompasses the Town of Wallagrass and part of Fort Kent, located north on Aroostook Road (Route 11) to 213 Pleasant Street, including Paradis Circle and Bradbury Road.
The interim candidate appointed to fill the position will represent 775 district residents in total, 234 in Fort Kent and 541 in Wallagrass.  
"The appointed interim director will only serve until the next annual municipal election and must run for the position if they wish to continue on an elected basis," SAD 27 Superintendent Ben Sirois said. 
Sirois added that there is no deadline to apply for the position, but the board prefers to have the vacancy filled sooner, rather than later. 
In order to apply for the position, potential candidates must reside within the Subdistrict 2 parameters. 
Those interested in the position can make their names known to any current SAD 27 director, or contact the Wallagrass Town Office at (207) 834-2263, email townofwallagrass@fairpoint.net, or the Fort Kent Town Office at (207) 834-3090.