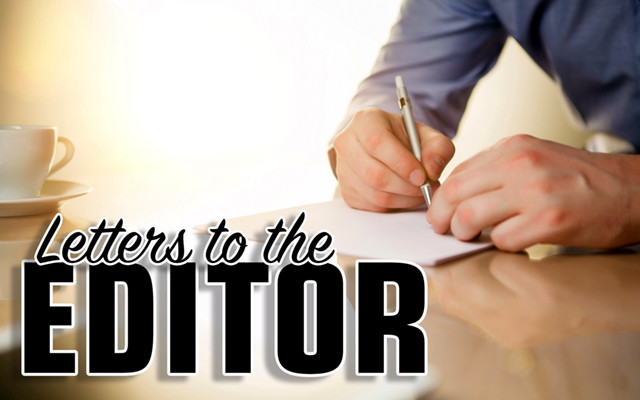 Why my vote won't be for Biden
To the editor:
In answer to Meghan Walsh's letter to the Times [Oct. 7, 2020], explaining why she is voting for Biden, here is why I will not vote for him.  
Biden's personal and political past, in my opinion, make him a danger to our national security. His and his family's alleged dealings with China, Russia and the Ukraine should, at the very least, be investigated further. His flirtation with China alone, as some say, has cost our country hundreds of thousands, maybe millions of jobs. His past comments that "China is not competition for us" and his opposition to imposing tariffs on China, to encourage fair trade, I find curious.  
The letter also claims that Trump doesn't support unions. Here's an interesting little tidbit; since 1984 union membership in the U.S. has decreased steadily. That includes the eight years of the Obama/Biden administration.
More reasons:  Biden refuses to say if he would pack the Supreme Court. Biden will not name who his choices for the Supreme Court would be. Biden refuses to discuss why his son received a $3.5 million wire transfer from the widow of the former mayor of Moscow. Biden says he is open to ending the filibuster.
On coronavirus, Trump: Jan. 29, set up coronavirus task force. Jan 31; Restricts entry into U.S. from China. Feb 6; Prepares national health care facilities for virus threat. Feb 25; Asks Congress for $2.5 billion to fight virus.
From Biden: Feb 28, "I want to take a moment to say it's not a time [to] panic about the coronavirus, but coronavirus is a serious public health challenge." 
Translation: "You're overreacting to the virus, Trump."  
From [Anthony Fauci: Feb 29, "There is no need to change your habits over coronavirus."
Translation: "You're overreacting to the virus, Trump."
The letter also mentioned sexual assault allegations against Trump. I think it would only be fair to mention that Biden also has sexual assault allegations against him.
Walter Crean
Madawaska