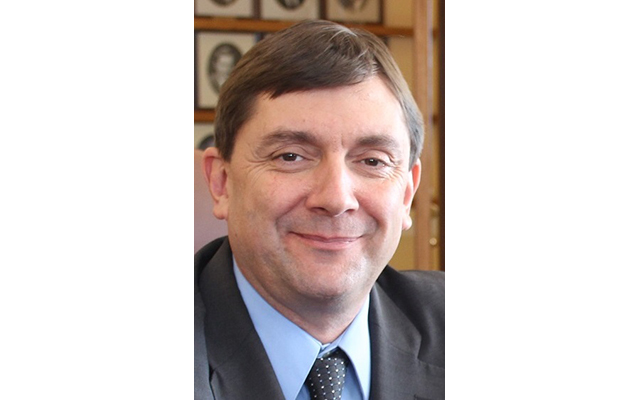 JACKSON_HEADSHOT_-_NEW_19643818
Sen. Troy Jackson (D-Allagash) Contributed
Bolstering critical health services in rural Maine
All Mainers deserve the same access to health care regardless of where you live. However, those of us who live in rural Maine know that this isn't always the reality, which is why the rural hospitals, health clinics and emergency services we do have are so important.
In Aroostook County, we face real challenges to make sure folks in northern Maine continue to have access to these critical health care services.
And today, as we continue to show resilience in the face of the COVID-19 pandemic, making sure working families in rural Maine can get the care they need has never been more urgent. Families like mine depend on it.
As it stands, about 40 percent of rural hospitals in Maine are at risk of closing and several ambulance services across the state have already shut down. These rural hospitals are vital not only for the health of our people, they are also the source of more than 8,000 jobs in Maine and often serve as a major employer for communities. 
That's why I sponsored a law last year to increase Medicare reimbursements to rural hospitals across the state — including Northern Light A.R. Gould Hospital in Presque Isle, Cary Medical Center in Caribou and Northern Maine Medical Center in Fort Kent. This reimbursement increase resulted in an additional $13 million dollars going to support Maine's rural hospitals over the course of two years and will help them sustain their operations as we continue to battle the COVID-19 pandemic.
Rural hospitals are also struggling with workforce shortages. After meeting with staff at Cary Medical Center last fall, I submitted a bill to allow Emergency Medical Technicians (EMTs) to practice within the scope of their training under the employment of a hospital. The bill received unanimous, bipartisan approval in committee in February and was later signed into law by the governor in March. This small, practical change will allow some hospitals looking to hire emergency medical technicians and paramedics to fill some of these gaps that fall within their scope of practice. 
We also made substantial progress to protect and strengthen our ambulance services across the state. Here in Aroostook County — the largest county east of the Mississippi River — we have particular struggles ensuring ambulance services are adequate for our area. Another bill I sponsored increased the MaineCare reimbursement rate for ambulance services, bringing in an additional $16 million dollars in the budget. Unfortunately, too many of these dedicated medical professionals have operated under a flawed reimbursement system for many years. This funding increase will help them make up lost ground.
In addition to an increase in funds, we have also worked on creative solutions to ensure these services are available for the people of Aroostook. In August of last year, Northern Light Health announced it was opting out of its contract with the towns of Mars Hill, Blaine and Bridgewater; risking ambulance services for those three towns altogether. In the weeks that followed, my friend and colleague Senator Mike Carpenter, D- Houlton, sponsored and passed a bill to create the Central Aroostook Ambulance Service. This entity allowed the three towns the legal authority to provide ambulance services to these communities. The three towns quickly approved and funded the service early this year, avoiding a dire situation for people in Central Aroostook.
The COVID-19 pandemic continues to present new problems and challenges for folks all across our state. While I am proud of the work we have done that has helped hospitals, ambulance services and medical professionals weather the storm, I know that there is much more to be done. I will continue to fight to make sure people in northern Maine get the access to critical medical care that they deserve.
As always, don't hesitate to reach out to me if you have questions or concerns during these uncertain times. It is an honor to represent our area in the Maine Senate.
Sen. Troy Jackson, D-Allagash, is Maine Senate president. He can be reached at either 207-287-1500 (office) or 207-436-0763 (cell), or via email at Troy.Jackson@legislature.maine.gov.