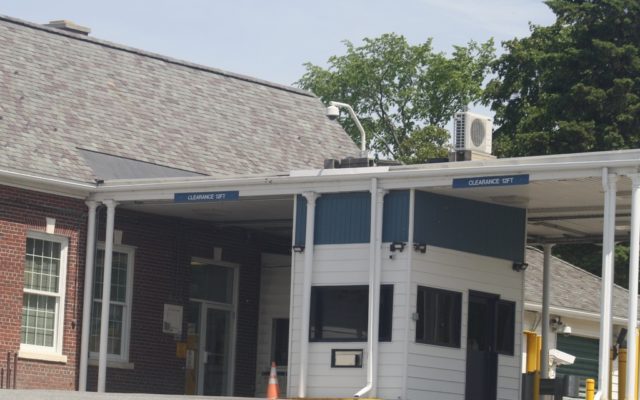 Fort Fairfield – Andover Border Crossing
The Fort Fairfield - Andover Border Crossing on Wednesday, June 10. (David Marino Jr. | The Star-Herald)
Canada to allow border crossing for students, couples
HOULTON, Maine — Canada announced a further relaxation of limits allowing Americans to cross the border, though it continues to remain closed for non-essential travel. 
On Friday Oct. 2, Canadian Immigration, Refugees and Citizenship Minister Marco Mendicino, Public Safety and Emergency Preparedness Minister Bill Blair and Health Minister Patty Hajdu announced an expansion of family members of Canadian citizens who can cross the border, including grandparents and people who are in exclusive dating relationships. The new changes take effect beginning on Oct. 8. 
Furthermore, Americans who are students at Canadian universities can also be allowed to cross. 
Any American doing so, as well as any American in an exclusive dating relationship, will have to provide proof to members of the Canadian Border Services Agency (CBSA). As with other immediate family members who are allowed to cross, they will also have to quarantine for 14 days in Canada.
The announcement comes as the closure between the US and Canadian border, the longest land border in the world, approaches eight consecutive months of closure to prevent the spread of the COVID-19 virus. Exceptions have been made in the past for trucks carrying goods and services, as well as for immediate family members.
The U.S. continues to log around 40,000 new cases of COVID-19 a day since mid-August and recently surpassed 200,000 deaths. Canada has also seen an uptick in cases in the past month, recording 2,000 cases at the end of September, in a country with a population 10 times smaller than that of the U.S.
In addition to the expansion of people allowed into Canada, the ministers also announced it would be enhancing quarantine tracing and strengthening public health presence at border crossings.