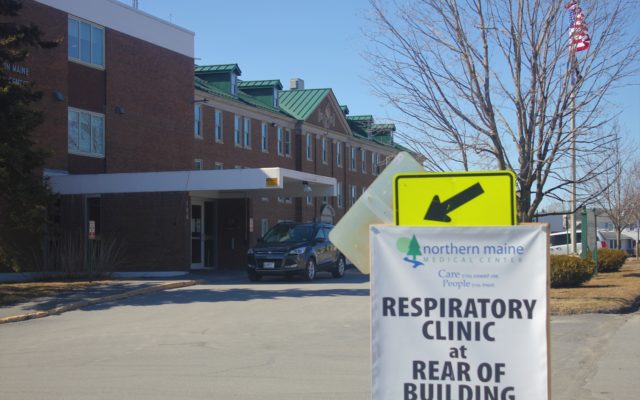 34042561_H26389477
A sign at Northern Maine Medical Center in Fort Kent directs people to its COVID-19 testing area. (Jessica Potila | SJVT)
Fort Kent nursing home employee tests positive for COVID-19
This story will be updated.
FORT KENT, Maine — An employee of Forest Hill Long Term Care and Skilled Nursing in Fort Kent has tested positive for COVID-19, according to a press release Northern Maine Medical Center Communications Director Sue Devoe issued on Tuesday afternoon. 
The employee, who does not have direct contact with patients, according to Devoe, was tested during mandatory testing at the 45-bed care center.
"NMMC has planned and prepared for this type of incident," Devoe said. "Employees and residents are being tested in accordance with CDC guidance."
Forest Hill offers 24-hour nursing care and rehabilitation services for short term and long term patient stays. 
No further information was available as of Tuesday.