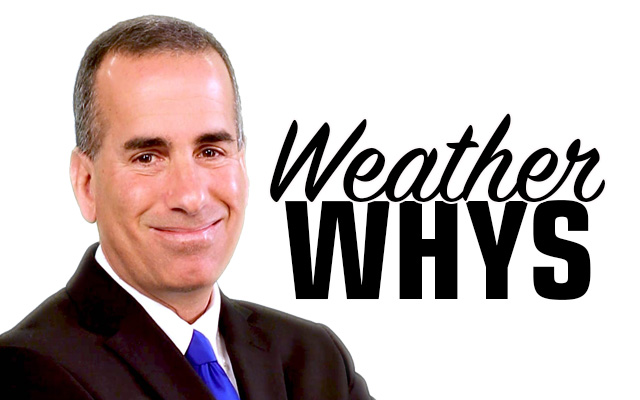 Will dry summer affect fall color?
It has been an incredibly dry summer in Aroostook County, and that has some folks wondering how the annual fall foliage show may be affected. I decided to reach out to an old friend from my grad school days, who is a bit of a wizard when it comes to his foliage knowledge.
He remembers 1999 being an unusually dry summer in southern West Virginia, where he then lived (it was very dry in Aroostook County that year as well). And following that dry summer, he recalls that fall as having the best color show in the six autumns he lived there.
He said that the locals were worried there wouldn't be an impressive display that autumn, but they were (pleased to be) proven wrong. So, what caused such glorious color following such a dry summer?
Well, with less water in the leaves, the sugars and other compounds become more concentrated. And, if the temperatures cooperate, the setup is there for splendid color. "Cooperating temperatures" would be to not have days in the 80s, or nights colder than 25.
He told me of an 86-degree day in October, right at the beginning of the change when he was in West Virginia, and that single hot day ruined the foliage season that year. Everything turned brown, to everyone's immense disappointment.
Another year, they saw mid-teens as the change was just starting. That, too was disastrous for their season — brown, wilted, ruined. (I remember a season just like that here in Aroostook some years ago. Ill-timed teens, and we were toast. Everything turned brown and dropped.)
My colleague, whose name is Mike, is a big believer in "trigger temperatures," and says several consecutive nights in the 30s are ideal to kick the show into high gear.
The thing I always like to remind folks about is that even in a "bad year" for color, there are always one or two in the neighborhood that will just take your breath away.
Now to get some of those incredible reds added to the palette of yellows, golds and oranges, it's favorable to have a nice run of warm (but not too warm), sunny days and cool (but not too cold) nights. The sunny days increase the production of anthocyanin pigments, and it is those pigments which produce the reds, crimsons and purples that can make a good season great.
Speaking of great, here's a great idea for a fun family fall activity. Take a photo of the same tree, every day, at the same time of day, from the time the first color shows until all of its leaves are gone. Once the season is over, you'll be able to look at how the change transpired. This activity is a fine way to help develop the observational skills of a child.
Say, a quick note about sending in your spotter reports and photos 365 days a year. First, a huge "thank you." They are incredibly helpful for travelers, and they allow me to know how a day's weather has unfolded. It's important to remember that The County has only four formal NWS observing sites which are included in the top-of-the-hour observations: Frenchville, Caribou, Presque Isle and Houlton. The County is huge, and your reports fill in the gaps in surface observations.
I want to ensure you are sending your info and photos to the right place. My personal Facebook page shows me with my sunglasses on my head with an autumn scene behind me. That is not the page to send your weather info or photos to. Instead, please send anything you want me to see to my work page, which is facebook.com/tedsweather. You'll know you're in the right place when you see the page's main photo, a guy standing on snow up to the telephone lines.
I sincerely thank everyone for taking the time to post their reports. Winter is not too far away, and boots-on-the-ground, real-time reports from all around The County are incredibly helpful to folks who have to go out in a storm.
Ted Shapiro holds the Broadcast Seal of Approval from both the American Meteorological Society and the National Weather Association. An Alexandria, Va. native, he has been chief meteorologist at WAGM-TV since 2006. Email him at tshapiro@wagmtv.com.