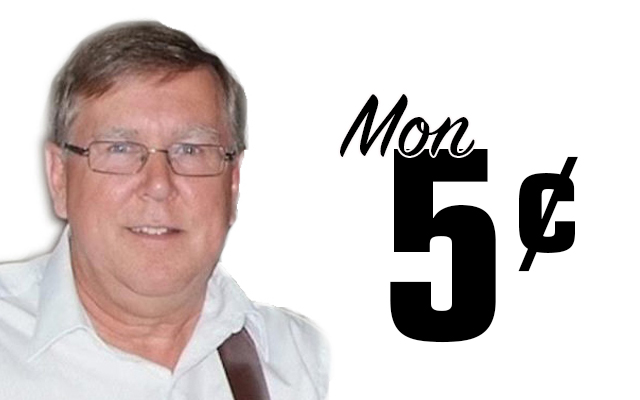 Patois: the letter A, part 2
Because the St. John Valley was isolated from the rest of North America for so long, the residents gradually evolved their own variation of French based on 15th century France French, Acadian French, Quebec French, English and Malecite words.
The result is a rich and colorful language loaded with imaginative expressions, some of which are very similar to those found in long-ago Acadia, Kamouraska/Témiscouata, and France, some that appear to be translations of common English expressions, and many others that are local and original.
We now continue local patois, dictons and metaphors.
aller a bon train – literally: go at a good train: At a steady pace
aller au Fort – go to Fort Kent 
aller aux moving/ portraits – go to the movies
aller cri – fetch; go get something
aller donner du foin au coq – literally: go give hay to the rooster: Do farm chores
amanchure – badly dressed
amarré – tied
amarre les avec d'la broche – literally: bind it with wire: What to say when someone itches
amiolé – tame; lure
antéka – in any case: Anyways
aouère d'la djeulle – literally: have a mouth: Outspoken
aouère d'la grébouille – quarrel
aouère l'aire beu – literally: appear oxen: Stubborn
aouère l'aire puteu – appear sad or pensive
aouère une dent d'su' – literally: have a tooth on (a person): hold a grudge
aouère un nerf salutaire – literally: have a solitary nerve: uneasy
a pas frette aux yeux – literally: her eyes aren't cold: she's brash; (Y a pas frette aux yeux = He's brash)
a pied – on foot; to walk
a p'tite mésure – little by little
a plein mittand – dead center
a premiére abôre – suddenly
après Noël, les journée relonge pas un pas d'coq – literally: after Christmas, the days get longer by a rooster's step
arracher des naveaux savage / d'la moutarde – literally: pull out wild turnips: Pull weeds by hand
arracher la laine su'l'dos/ les nerfs du nez – literally: pull the wool from the back: Take everything
Letter A, last part, next month.
Don Levesque is a Grand Isle native who worked in community journalism for almost 35 years. He was the publisher and editor of the St. John Valley Times for 15 years prior to retiring in 2010. He wrote a weekly newspaper column, called Mon 5¢, in the Valley Times for more than 20 years. He has been inducted into the Maine Journalism Hall of Fame and the Maine Franco-American Hall of Fame.