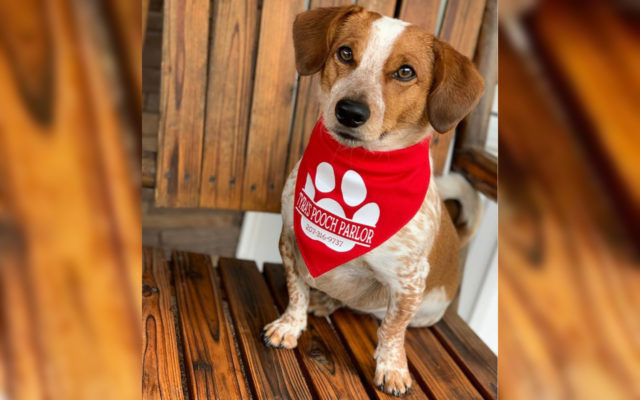 PoochParlor copy
Tyra Michaud's dog Alvin Michaud poses for a photo. Michaud, owner of Tyra's Pooch Parlor in Frenchville, will soon be expanding her business. (Courtesy of Tyra's Pooch Parlor)
Frenchville board okays 'Pooch Parlor' grant to include dog park
FRENCHVILLE, Maine — Area dogs may soon be able to show off their best canine looks and have an opportunity to make more friends due to grant monies the Frenchville Board of Selectpeople voted unanimously to approve.
During the board's Tuesday, Aug. 18, meeting, Tyra's Pooch Parlor was awarded a Micro Enterprise Grant from the Community Development Block Grant Program in the amount of $50,000.
Tyra Michaud, 23, a certified canine cosmetologist, commonly known as a dog groomer, owns the popular Frenchville business, and plans to expand her retail space and build a dog park with the grant monies. 
Cindy Bouley, administrative assistant for the Office of Planning and Economic Development, wrote the grant on behalf of the business. 
In January, the towns of Frenchville and Fort Kent signed an interlocal agreement  in which Fort Kent would assist Frenchville with economic development grants.
Tyra's Pooch Parlor offers the typical grooming needs for dogs as well as cats, such as nail care, bathing, brushing, drying, haircuts and ear cleanings, with an added bonus Michaud described as "making them look cute."
The business also sells pet products such as quality foods, toys, leashes, collars and shampoos.
"I am so honored to receive this grant," Michaud said. "I am excited to create more jobs in my community and I am anxious to continue to provide much-needed pet grooming services. I can't wait to expand my retail space to have more room for natural and holistic products for our pets."
Michaud wants to hire and train two part-time employees to help out at the Pooch Parlor and is looking to expand her current 16-by-32-foot space, to add an additional 16-by-20-foot section. 
She also wants to add a fenced-in dog park, a feature not currently available in the St. John Valley, complete with a self-wash station so people can wash and dry their dogs after visiting the park.
"I think the community will be most excited about the dog park, a place where their dogs can safely play off leash and where local dog trainers can hold classes," Michaud said. 
Michaud said she expects construction on the projects will get underway next summer.