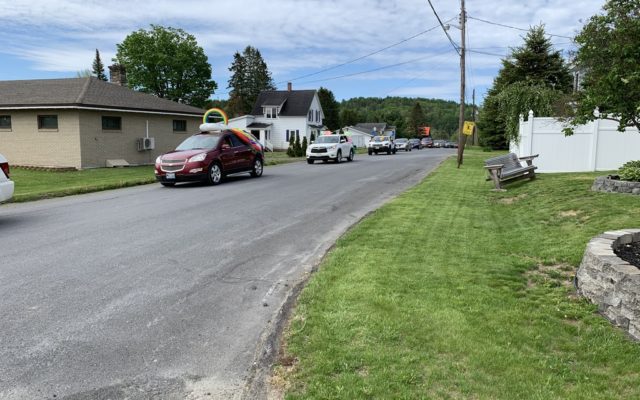 IMG_5548
Nearly 20 cars cruised Van Buren June 4 to celebrate the end of an abnormal school year. (Courtesy of Alexis Sirois)
Van Buren teacher motorcade ends the school year
VAN BUREN, Maine — Administrators, teachers and staff decked out their cars with end-of-school-year and Class of 2020 gear and headed down Main Street in Van Buren to celebrate the end of an abnormal school year. 
Almost 20 elementary and middle school teachers cruised the main drag along with administrators on June 4.
"It was organized as a way to celebrate an end to a very different school year," said public relations correspondent for Van Buren District Schools, Alexis Sirois. "Teachers wanted to show support for all of the students' hard work they have done these last few months of school."
The Van Buren Police Department and Fire Department escorted the teachers through town. 
"It was also a wonderful way for students and teachers to see each other one last time," Sirois said.