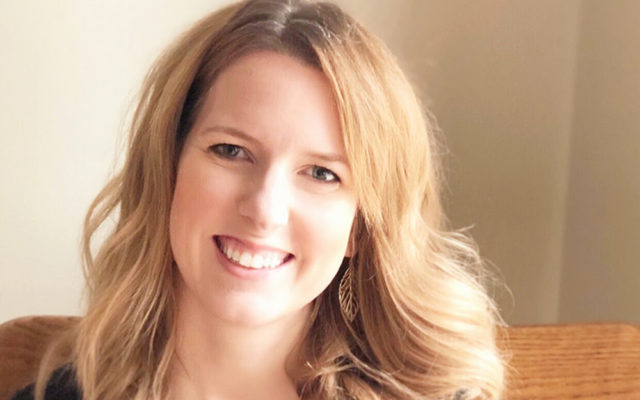 34104861_H26447279
Jocelyn Saucier. (Courtesy of Maine Department of Education)
Fort Kent's Jocelyn Saucier named Aroostook's Teacher of the Year
AUGUSTA and FORT KENT, Maine — A teacher from Fort Kent Community High School has been named Aroostook County Teacher of the Year by the Maine Department of Education.
Jocelyn Saucier, 39, a senior and AP English and composition instructor, said she was "shocked" to learn she had received the honor.
"I immediately got choked up and had to tell myself to settle down so I wouldn't make a fool of myself," Saucier said. "There are countless teachers in The County that deserve this award, so it's hard to fathom that I was chosen." 
Born and raised in Sydney, Nova Scotia, Saucier was inspired to become an educator by her father, who worked as a teacher and administrator for many years in the Canadian province, she said.
"I remember him coming home from work exhausted, but happy," Saucier said. "He loved working with kids. He often told us stories of his students, and the enthusiasm and commitment he had for his career and students is something I've always wanted." 
When I was in high school and college, I worked at summer camps where I worked with kids of all ages and abilities. I loved every minute. It was a combination of my father's passion and my experiences with children during these summer camps that helped me decide to become a teacher." 
Along with teaching at Fort Kent Community High School, Saucier serves as the senior adviser, the National Honor Society adviser, Key Club adviser and volleyball coach. She also dedicates her time to the Gear-Up team, graduation committee and the wellness team. 
In the past, she has been a member of the school's leadership team, positive behavior interventions and supports team and served as the prom adviser.  
"The best thing about teaching is actually working with my students," Saucier said. "I love interacting with them, learning from them and seeing them grow and develop into mature thinkers. It's so important to develop good relationships with your students.  Once these relationships are established, only then can teaching and learning happen."
Saucier earned a Bachelor of Commerce degree with a major in accounting and a second major in English from Mount Allison University in New Brunswick in 2002. She then attended the University of Maine at Fort Kent where she received a Bachelor of University Studies, Secondary Education in 2004. In 2011, she received a Masters of Education, Literacy Concentration, from the University of Southern Maine. 
It was at the University of Maine at Fort Kent that Saucier met her husband, David Saucier, who works as controller for Daigle and Houghton. The couple met while playing intramural volleyball at the university on Wednesday evenings. 
Saucier and her husband live in Fort Kent with their daughter, Haidyn, 11, and son, Caleb, 9. 
In her freetime, Saucier enjoys reading, painting, sewing and especially spending time with her family. Together they ski, snowshoe, engage in Crossfit, jump on the trampoline, go for runs, play board games and relax at their camp on Eagle Lake.
Saucier said she is appreciative of the support she has received from colleagues and administrators and also for their dedication and commitment to all students, especially during this pandemic. 
"I am pretty sure I can safely say that we all miss our students and we hope we can see them in person very soon," Saucier said. "I would also like to thank all of my students, past and present, for helping me to become a better teacher. I stumble a lot, but it's the students who pick me up and give me the confidence to keep going. I miss you terribly."  
Saucier and her counterparts from the state's 15 other counties received recognition May 14 in a virtual announcement that was broadcast live on the Maine Department of Education Facebook page.  
County Teachers of the Year are the finalists for Maine Teacher of the Year, an honor awarded each year to one teacher in Maine.