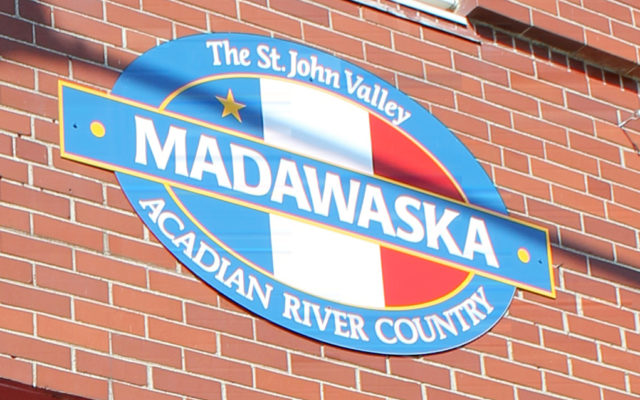 Madawaska Town office 1 cropped
(Don Eno | SJVT)
Madawaska selectmen plan May 18 video conference
MADAWASKA, Maine — The Madawaska Board of Selectmen will meet at 5:30 p.m. on Monday, May 18, via Zoom video conference.
AGENDA
Chairman Don Chasse will call the meeting to order and establish a quorum.
Article 1  To consider the Board of Selectmen Meeting Minutes of March 12, 2020, March 17, 2020, April 6, 2020, April 20, 2020, April 22, 2020, May 4, 2020, and the Board of Selectmen / Finance Committee Meeting of March 9, 2020.
Article 2  To Consider a Legal Opinion Regarding Public Easements at the 11th Ave. Parking Lot/Pocket Park.
Article 3  To Consider a Period of Public Participation. Public Participation Call time between 5:45 and 5:50 p.m. via call in number@ 207-728-6351, or by Written Comment received by 3 p.m. Monday, May 18, 2020, sent to the Town Office by drop-off, mail, or email @gmpicard@madawaska.me.
Article 4  To consider other business and adjustments to the agenda.
Article 5 To Consider the Treasurers Warrants.
Article 6 To Consider an Agreement for Combining Tax Lots for Lots 32-S & 32-R on Tax Map 11.
Article 7 To Consider a Town of Madawaska Arbitrage and Use of Proceeds Policy; a Post Issuance Compliance Policy Related to Bonds Issued by the Town of Madawaska.
Article 8  To Consider the 2020 Maine Revenue Services Ratio Declaration and Reimbursement Application.
Article 9  To Consider Sewer Abatement Requests for Accounts # 50680, 60665, 72860, and 72492
Article 10  To Consider a Sewer Abatement Request for Account 60665.
Article 11  To Consider a Property Tax Abatements for Accounts 872 & 370, 2252, 2288, and 2145.
Article 12  Updates to the Board of Selectmen on the Town/ St John Valley Chamber Boost Program, and the COVID-19 Microloan program.
Article 13  Town Department Operational Updates by the Town Manager.
Adjourn