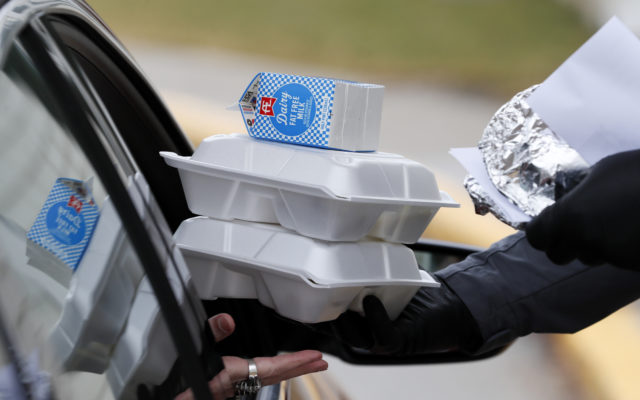 US Virus Outbreak Iowa
A worker at the Polk County South Senior Center in Iowa passes out lunchtime meals. The Grand Isle Senior Club is offering meals in a similar fashion as their lunches have gone to take-out or home delivery only. (Charlie Neibergall)
Seniors receive Easter lunch surprise
GRAND ISLE, Maine — The Grand Isle Senior Club lunches on Thursday are now offering take-out only and/or delivery to the homebound. 
The funding for these meals comes from Aroostook Agency on Aging, Meals on Wheels and the Town of Grand Isle.
This past week, as an Easter gift, Grand Isle seniors received a surprise with their meals. Everyone who came to get a meal also received a $3 certificate for a meal purchase from either of two local businesses. A generous donor made the offer, and the Grand Isle Senior Club, along with the businesses, made it possible. 
A total of 100 certificates were available. This is the Grand Isle Seniors' way of supporting local business during the coronavirus pandemic.