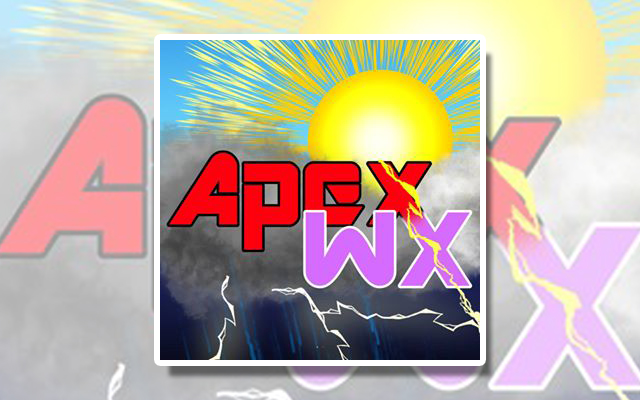 St. John Valley weather for April 22-28, 2020
Short-Term: Wednesday – Friday
Low pressure that brought 6 to 9 inches of snow to central portions of Maine and 1-2 inches across the Fort Kent region (mostly on grassy areas) last night will lift northeast away from the area as the day progresses.
Mostly cloudy skies with snow showers lingering into the afternoon along with gusty west winds are expected today. Precipitation wanes this evening with cloudy/mostly cloudy skies overnight. Partly sunny skies are expected Thursday as high pressure builds down from the northwest on gusty west winds with minimum wind chill values as cold as 5 to 10 above Thursday morning. Partly cloudy to mostly clear skies develop Thursday night as high pressure moves into Québec with partly cloudy, warmer, and less breezy conditions across the Valley Friday into Friday night.

Today & Tonight / Earth Day 50
Mostly cloudy with a 30 percent chance for snow showers into the afternoon. Little additional accumulation expected. High in the low 30s with west winds 10 to 15 mph gusting to around 25 mph.

Tonight, mostly cloudy to overcast with a low in the upper 10s and a 20% chance for snow showers before midnight. West winds 10 to 15 mph.

Thursday, April 23 / Shakespeare's Birthday
Partly sunny with a high in the middle 30s. West winds 10-15 mph with gusts to 30 mph possible. Slight chance for precipitation.

Thursday night, partly cloudy to mostly clear with a low in the lower 20s. West winds 0 to 5 mph.

Friday, April 24
Partly cloudy with a high in the mid-40s. West/northwest winds 0 to 5 mph.

Friday night, partly cloudy to mostly clear with a low in the lower 20s. Northwest winds 0 to 7 mph.

Medium-Range: Saturday – Tuesday
High pressure brings mostly clear skies Saturday and partly cloudy skies Saturday night. Mostly cloudy skies develop Sunday afternoon as a low pressure system approaches from the southwest. Rain and snow are possible Monday as the low tracks along the coast. Precipitation tapers off Tuesday morning with partly cloudy skies developing as high pressure builds east into the SJV.

Medium Range High/Low Temperatures
Sat. Apr. 25: upper 40s / mid-20s
Sun. Apr. 26: upper 40s / upper 20s
Mon. Apr. 27: mid-40s / mid-20s
Tue. Apr. 28: low 50s / mid-20s

Regional Long-Range Trends Wed. Apr. 29 – Tue. May 5
Below normal temperatures and above normal precipitation
Note: Computer model precision diminishes the further into the week the forecast projects. Check the Fiddlehead Focus for weather updates with more current information.
The Week Ahead is the work of UMFK Professor Joseph E. Becker based on personal weather station data, various computer forecast models, and information that the National Weather Service, NOAA, and other weather resources provide.