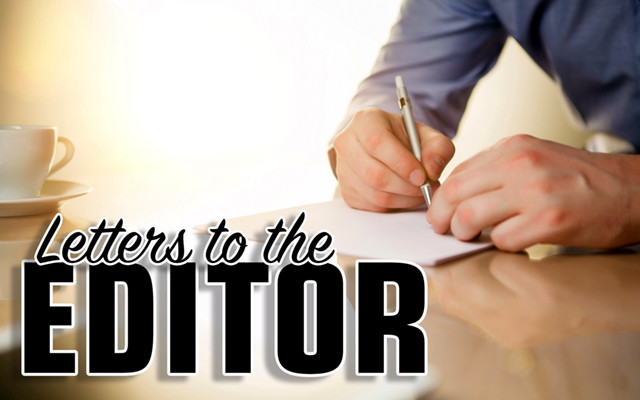 Thoughts on masks and sanitizing
To the editor:
I am a retired compliance safety and health officer for the federal OSHA.  Two disciplines: safety and industrial hygiene [and] industrial health issues.  I cross-trained in both disciplines.  
My industrial hygiene friends around the country say that cloth masks, gauze masks, etc. (even my brother Mike's boxer shorts mask) are not much better than no mask.  They are better than nothing, but COVID-19 can get through easily, both inhaling and exhaling. You and we all need industrial grade or medical grade particulate filter masks to filter out the virus.  And you can't get the particulate masks. If you can find some, buy them. Good luck.  
Call before you go to the store to see if they have any. That is part of social distancing.  Social distancing works. Start practicing it if you have not already.  
As an alternative, look in your basement or garage for the dust masks you used when doing yard work or sanding or whatever.  Those are likely N-95 grade masks and that is what you want. If you find some and they are dirty, use a mild detergent and warm water to soak them for a while.  Rinse well and use a clean cloth or paper towel to dry and let them dry overnight over a radiator. Next morning, if you have a mister, mist the inside and outside with rubbing alcohol. Hang and let dry in a clean place.
Also, if you buy hand sanitizer (good luck), make sure that it is at least 60 percent alcohol. My industrial hygiene friends tell me to just use rubbing alcohol — cheaper and more effective.  Apparently, rubbing alcohol will kill viruses on contact. My friends recommend carrying a small misting bottle and napkins and wiping down shopping carts, etc., as you enter the store, even if the store is doing it.  Throw the napkins away. Minimize your contacts. The next couple weeks is critical.
One last thought: if you do find some appropriate masks at your house, after you clean and/or use one, do not discard it until after supplies become widely available.  Clean them for reuse, per above. It is not a good practice, but in these times necessary. This is serious, folks.   
Stay safe — and six to 10 feet apart is still within talking distance. 
Paul A. Cyr
Madawaska