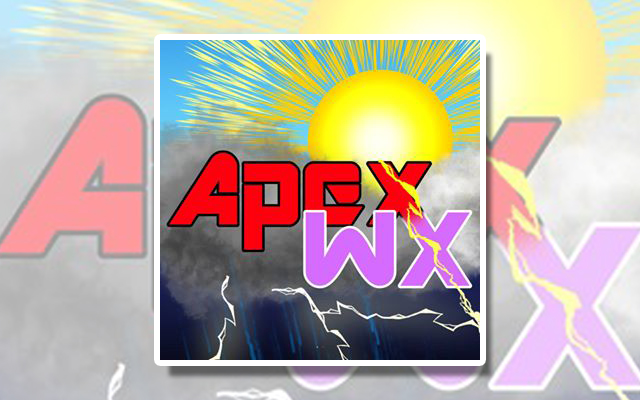 St. John Valley weather for April 8-14, 2020
Short-Term Outlook: Wednesday – Friday
High pressure will cross the region later today with mostly clear skies becoming partly sunny this afternoon as some low-level moisture moves in aloft producing some clouds across the region.
Skies clear around sunset with temperatures falling off into the middle teens for much of northern Maine and a few lower teens/single digit readings possible in the North Woods/Allagash/Western Border regions.

Clouds increase Thursday as an occluding low pressure system lifts towards the Valley from the southwest with a coastal low developing and strengthening and moving up the Maine coast. Precipitation may initially begin with a mix of rain; however, the coastal low is expected to produce heavy snow across much of central and northern Maine Thursday night and Friday with between 8 and 12 inches expected for the region and 18-24 inches in and around Katahdin. Thanks to COVID-19, not many people will be traveling; nonetheless, anyone needing to get out should expected extremely hazardous driving conditions across the region. East/northeast winds will pick up Thursday night as the Nor'easter heads towards the Maritimes, so areas of blowing snow are possible. Snow continues across the Valley Friday before winding down Friday night/early Saturday.

Partly sunny skies develop Saturday as high pressure to the south builds into the region, though a trough axis circulating around the departing storm will keep some degree of clouds across the SJV. Partly cloudy skies are expected Saturday night as the high moves across the region.

Today & Tonight
Partly cloudy with a high around 37 degrees F. North winds 0 to 5 mph.

Tonight, mostly clear. Low near 15 degrees F. North/northwest winds shift to the south/southeast near calm.
Thursday, April 9
Increasing clouds in the morning and overcast in the afternoon with a 100 percent chance for rain mixing with snow in the afternoon. Around 0.20 inch precipitation expected. High near 38 degrees F with southeast winds 5 to 10 mph.

Thursday night, cloudy with a 100 percent chance for snow. Liquid precipitation equivalents in the 3/4 to 1-inch range. Low 28 degrees F with east/northeast winds 15-20 mph with gusts to 30 mph. Areas of blowing snow possible overnight. Wind chill values in the middle 10s at times.

Friday, April 10
Cloudy with a 100 percent chance for snow with areas of blowing snow possible. Liquid precipitation equivalents between 1/10 and 1/4 inch. Storm snowfall totals 8 – 12 inches with locally higher totals possible, especially over higher elevations. High near 35 degrees F with north winds 10-20 mph gusting to 30 mph.

Friday night, mostly cloudy with a 30 percent chance for snow/snow showers overnight. Low 25 degrees F with northwest winds 8 to 14 mph.
Further Ahead: Saturday – Tuesday
Partly sunny skies and breezy conditions are expected Saturday as high pressure over the East Coast builds into the region. Partly cloudy skies Saturday night into Sunday morning become partly sunny Sunday afternoon as a low pressure area approaches from the Middle Atlantic. Warm temperatures and the potential for significant rainfall Monday into Tuesday from this system will produce flooding concerns along area lakes, rivers, and streams.

Medium-Range Highs/Lows
Sat. Apr. 11: low 40s / mid-20s
Sun. Apr. 12: mid-40s / upper 20s
Mon. Apr. 13: mid-40s / mid-30s
Tue. Apr. 14: upper 40s / low 30s

Regional Long-Range Trends Wed. Apr. 15 – Tue. Apr. 21
Below normal temperatures and above normal precipitation
Note: Computer model precision diminishes the further into the week the forecast projects. Check the Fiddlehead Focus for weather updates with more current information.
The Week Ahead is the work of UMFK Professor Joseph E. Becker based on personal weather station data, various computer forecast models, and information that the National Weather Service, NOAA, and other weather resources provide.