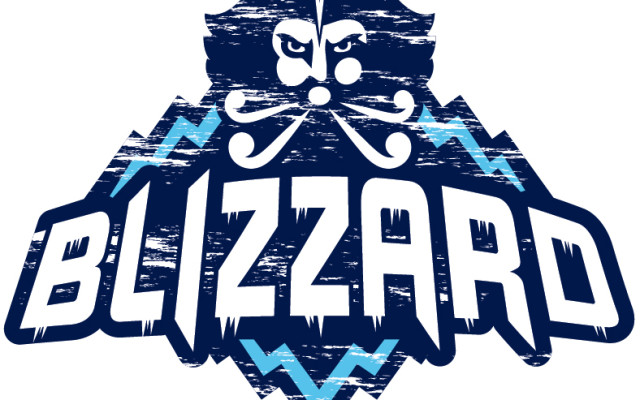 LOGO_BLIZZARD_FINAL_19718236
Rapids win in shootout in Edmundston
EDMUNDSTON, New Brunswick — The Grand Falls Rapids took advantage of their scoring chances to triumph over the Edmundston Blizzard in a shootout Feb. 2 at the Jean-Daigle Centre in front of 2,644 people.
After taking a 2-0 lead following goals from Chrystopher Collin (32nd) and Paul Leroux (11th), the Blizzard saw the Rapids bounce back with two goals in the middle frame to tie the game. Tyler Browning (2nd) and Matthew MacKay (10th) beat goalkeeper Marc-Antoine Bérubé-Jalbert. Before the second ended, Evan White scored his third goal of the campaign giving the lead back to the Blizzard.
The Rapids (13-23-2-3) scored twice in 1 minute and 12 seconds in the third to grab a 4-3 lead thanks to Matthew MacKay (11th) and Drew Toner (10th). Mitchell McLeod (12th) tied the score at 4.
No goals were scored in the five-minute overtime. In the shootout, Nash Smith's goal made the difference during the 4th round. Goalkeeper Nolan Boyd stole the show throughout the game and was named the first star. The Blizzard dominated 43-29 in shots.
The shootout sessions have definitely not proven to be a good asset for the Blizzard this season. Edmundston has won only one game under such circumstances in seven attempts this year. The consolation is that the shootout is not used to decide a game winner during the playoffs.
Two team records were broken by Blizzard players during the game. Chrystopher Collin became the top scorer in a season with a 32nd goal, passing Kyle Ward (31 in 2017-2018) and Gabriel Vanier (31 in 2018-2019). With an assist, Brock McLeod smashed the former 71-point mark established by Logan Johnston last season.
The Blizzard (27-8-1-6) ended a five-game home streak with a 4-0-0-1 record.