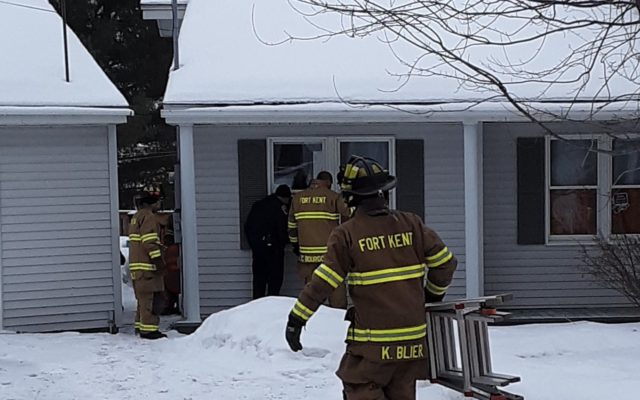 32828961_H25923523
Firefighters investigate the cause of smoke at a home on Meadow lane on Friday. (Jessica Potila | SJVT)
Firefighters respond to report of smoke at Fort Kent home
FORT KENT, Maine — Volunteer members of the Fort Kent Fire Department responded to a caller's report of smoke at 5 Meadow Lane shortly before noon on Friday.
Firefighters said the cause of the smoke was a plugged pellet stove chimney. 
There were no injuries to any firefighters or residents of the home.