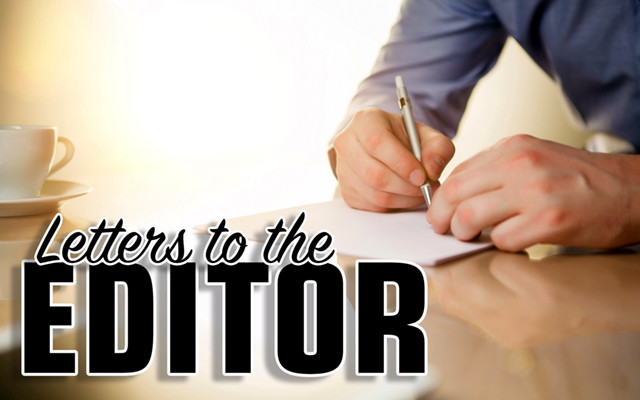 Correcting Valley Unified misinformation
This letter is in response to the Dec. 17/18 Fiddlehead Focus/St. John Valley Times article titled, "Fort Kent Town Council has second thoughts about proposed regional school." There were several statements made in that article which need to be addressed so that the public has factual information.
To start, community member Bob Michaud was quoted as saying, "The initial agreement is skewed completely toward [SAD] 33, St. Agatha and Frenchville; we have no say in what is gonna happen." 
Although Mr. Michaud is entitled to his personal opinion(s), community members need to be aware that all three School Administrative Units (SAUs) entered the Valley Unified pilot school project as partners, understanding what was at stake and what was to be gained. The three SAUs, including several stakeholder groups from each community, created a strategic plan together, applied for grants together, entered into an Educational Service Center (ESC) together and created an interlocal agreement together. Governing boards from each SAU individually approved each of these steps, and local communities approved the Valley Unified Educational Service Center at their local school budget meetings in 2018. 
Later in the same article, Mr. Michaud says that SAD 27 voters would provide approximately two-thirds of the funding for the regional school, yet would have one-third of the vote on the Valley Unified board. 
Mr. Michaud is incorrect about the voters of SAD 27 providing two-thirds of the funding. At this time, SAD 27 has 51 percent of the overall cost share for Valley Unified. Madawaska has 34 percent and SAD 33 has 15 percent. This is based on a cost-share agreement that factors attending students and community valuations at an equal share. Because SAD 27 is a school administrative district comprised of five communities, each with its own cost share, we can further break down the SAD 27 cost share to Valley Unified to determine that the municipality of Fort Kent, by itself, has a cost share of 35 percent, which is nearly the same as Madawaska's share. 
Mr. Michaud is then quoted saying, "When you guys get a bill from the school you send it to the taxpayers and you get the brunt of the static if the taxes go up. There's gonna be a definite tax increase to the communities for just the maintenance, the new teachers, the upkeep the heat, the electricity — you can name it, there will be [increased taxes]." 
Mr. Michaud's opinion about the tax burden is conjecture, not fact. The regional project is centered around creating efficiencies and additional opportunities for students. The region will be merging current 7-12 staff members, not hiring additional teachers. The project is in its early stages and discussions about the impact on taxes have yet to occur. That information will come later in the process. The potential for municipalities to withdraw from SAD 27 should be a greater concern to the taxpayers of SAD 27 than the costs associated with a new school.
During the meeting, chairman Dr. John Bouchard suspended his chairman's hat to speak as a member of the public. "We're going to have a minimal vote and majority debt and that doesn't seem very fair. Our future is going to be decided by others and when that happens I don't think that is in the best interest of the community," said Bouchard. 
With regards to voting, I believe Dr. Bouchard is referring to the Valley Unified Board of Directors' voting powers. That membership does not have any "minimal" votes. In fact, the voting of the board membership is exactly the same for all three SAUs. Each district has three members, totaling nine in all. Many of the most important votes that must be cast by the board require a seven-ninths supermajority vote. 
Fiscal responsibility is part of our job. We also have a responsibility to educate our children. The educational needs of our future generation are inextricably intertwined with the workforce, economic and community development needs of all the communities in our region. It is, therefore, in the best interests of all communities in the Upper St. John Valley region, to work together, discuss and resolve any issues of mutual concern relative to securing a state of the art educational facility and education and training programs for our students and our future. 
Everyone is encouraged to attend public meetings to hear the facts as they are presented to the board and to ask questions during the period of public participation if they are uncertain or unclear about the information they may have received from others who are not associated with Valley Unified or the local school districts. 
Benjamin Sirois is the superintendent of schools and executive director of the Valley Unified Education Service Center.