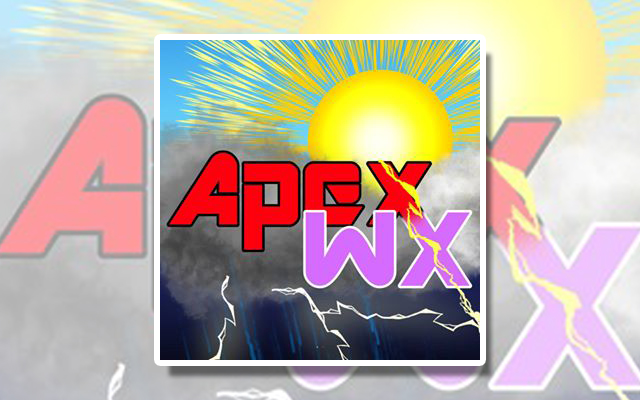 St. John Valley weather for Nov. 13-19, 2019
Short-Term Outlook
The low pressure that brought yesterday's snowfall to the Saint John Valley continues to lift to the northeast followed by the associated upper-level trough today as a strong ridge of high pressure builds in from the southwest.
The pressure gradient will create gusty northwest winds in the 20 to 30 mph range today with gusts to 40 mph across higher elevations. Winds will also produce areas of blowing snow and white out conditions across the SJV. Drivers should exercise due diligence during any whiteouts that occur. The SPC snow squall parameter model also shows a chance for brief snow squalls across the Valley this afternoon.
Clouds will diminish tonight with winds becoming west/southwesterly near calm after midnight. Fresh snow pack and strong high pressure moving across the region will allow temperatures to drop to around 0°F. Depending on the speed of an approaching warm front and increasing cloud cover early Thursday, temperatures have the potential to drop below zero for some locations. A warm front will move across the region Thursday producing considerable cloudiness and a chance for mainly afternoon snow showers. Little accumulation is anticipated from this system. A cold/occluded front will approach Thursday night and cross the region Friday with snow showers mixing with rain showers in the afternoon as temperatures rise above freezing. Snow showers are expected to linger Friday night under partly clear skies.
Wednesday, November 13
Mostly cloudy in the morning with decreasing clouds in the afternoon. Breezy with northwest winds 15 to 20 mph gusting 25 to 40 mph across the region with the highest gusts expected across elevated terrain/open country. High in the low 20s with a 30% chance for mainly morning snow showers and possibly a few afternoon snow squalls. Less than 1 inch additional accumulation, if any, expected. Wind chill values in the 0 to 5 above range.
Wednesday night, becoming mostly clear with a low near 0°F range. West winds around 5 mph fall to near calm as the night progresses. Clouds begin to increase early Thursday morning slowing nighttime cooling. However, there is the potential for overnight low temperatures to be near or below record lows for Wednesday/Thursday November 13/14 (Fort Kent = +3°F set in 2004).
Thursday, November 14
Partly sunny early then mostly cloudy by the afternoon/evening with a 30% chance for snow showers, mainly in the afternoon. Less than 1 inch snowfall anticipated. High in the mid-20s with south winds 5 to 10 mph. Wind chill values as cold as 0 to -5°F at times.
Thursday night, mostly cloudy with a 20% chance for snow showers. Low in the mid-10s with south winds near 5 mph producing wind chill values in the 5 to 10° above zero range at times.
Friday, November 15
Mostly cloudy with a 50% chance for snow showers mixing with rain showers in the afternoon. High in the mid-30s with south/southwest winds 10 to 15 mph producing wind chill values in the mid-10s at times.
Friday night, becoming partly cloudy with a 40% chance for snow showers. Low in the lower 10s with west/northwest winds in the 10 to 15 mph range. Wind chill values in the 0 to -5°F range possible.
Further Ahead
A strong ridge of high pressure builds east from the Great Lakes region Saturday and will be centered over Maine early Sunday producing mostly clear to partly cloudy skies Saturday and Sunday with cold temperatures settling across the Saint John Valley. High pressure will lift northeast towards Newfoundland by Monday morning as a low pressure system off the Eastern Seaboard tracks towards the water off eastern Nova Scotia by Tuesday morning producing a chance for come showers in Downeast Maine and some snow showers for the SJV as a weak upper-disturbance moves across the region Tuesday.
Medium-Range Highs/Lows
Sat. Nov. 16: low 20s / near 5
Sun. Nov. 17: upper 20s / low 10s
Mon. Nov. 18: low 30s / upper 10s
Tue. Nov. 19: mid-30s / mid-20s
Longer-range Trends
Wed. Nov. 20 – Tue. Nov. 26: above normal temperatures and normal precipitation
Note: Computer model precision diminishes the further into the week the forecast projects. Check the Fiddlehead Focus for weather updates with more current information.
The Week Ahead is the work of UMFK Professor Joseph E. Becker based on personal weather station data, various computer forecast models, and information that the National Weather Service, NOAA, and other weather resources provide.